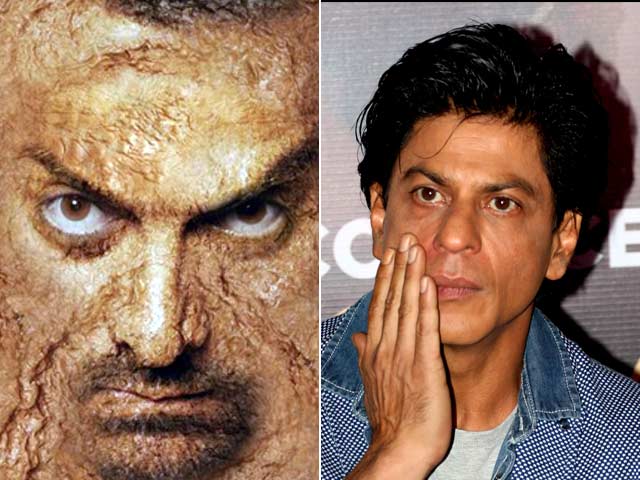 New Delhi:
Celebrities on Twitter are pretty much fair game for trolls, for whom it's open season all year round. Sometimes, stars invite ridicule as Hrithik Roshan did by waking up to #dressgate months late. Most often, the trolling is plain vicious.
Here are 10 celebrities trolled in 2015.
Shruti Seth
'The floodgates of hell opened' after the
Fanaa
actress criticised the #SelfieWithDaughter campaign and urged Prime Minister Modi to be 'more than a photograph.' Shruti was trolled for 48 hours non-stop - the abuse that was heaped on her accused her of 'treason' and more. She waged a spirited war against her opponents, later telling NDTV.com, "I will not be silenced by mindless trolls for having an opinion." (Also Read:
Shruti Seth to NDTV.com: "I Have Won Against the Trolls"
)
Karan Johar
After gay marriage was legalized in USA, the first celebrity target in India was Karan Johar, whose sexuality has been endlessly debated. "Karan Johar to get married soon in USA," tweeted the trolls. His reply was dignified:
https://t.co/5We8Ko4Sbg it's so sad and disgusting when a major breakthrough movement is made into a mockery by some on Twitter!! Shame!!!

— Karan Johar (@karanjohar) June 27, 2015
Aamir Khan
Aamir-bashing was Twitter's favourite pastime this year. Pictures of him weeping copiously into a towel after watching Salman Khan's film
Bajrangi Bhaijaan
went viral, accompanied by hilarious punchlines. There were a fresh round of mirth when it emerged that Aamir had also wept through his nephew Imran's film
Katti Batti
. The first look of his film
Dangal
, in which Aamir is face down in mud, was also compared to chocolate ice cream,
multani mitti
and more.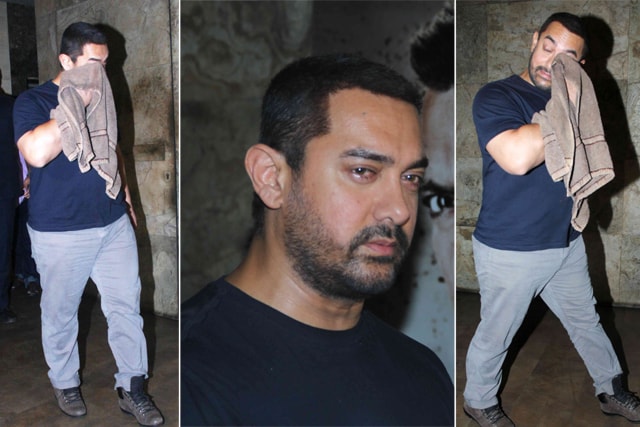 Anushka Sharma
The
NH10
actress was repeatedly trolled over her cricketer boyfriend Virat Kohli's performance on the pitch, especially after his dismal single run haul in the World Cup semis in which Australia sent India home. Anushka told NDTV that blaming Virat's scorecard on her was 'primitive.' Anushka also found herself caught LBW after she got late President Kalam's name wrong in a tweet, adding 'Azad.' She later said, "It was an honest mistake and even though I got trolled, I don't care because my intentions were correct."
Sonakshi Sinha
'Why so ugly?,' she was asked in one of her regular #SonaSays Twitter chats. Sonakshi's response was epic:
@devikajoshi760#sonasayspic.twitter.com/SP4TYDAh5u

— Sonakshi Sinha (@sonakshisinha) September 2, 2015
Abhishek Bachchan
Mess with Junior B's daughter at your own peril. A troll rudely told Abhishek his three-year-old, Aaradhaya, would not like his movies
Drona
and
Jhoom Barabar Jhoom
. Abhishek's reply was cutting:
@Mayankaryan084 you feeling better about yourself now??? Good! Glad to have been of service. Now go back to the hole you crawled out of.

— Abhishek Bachchan (@juniorbachchan) June 16, 2015
Several others also rounded on the troll for invoking little Aaradhya. Abhishek later told news agency PTI that his daughter was 'off-limits.'
Rishi Kapoor
Chief troll Kamaal R Khan picked on Rishi Kapoor and his son Ranbir in tweets so vile they can't be reproduced. This was the least offensive of the lot: "He @chintskap drinks a litre alcohol evry night to take out his frustration n start tweeting bad abut ppl. This is why evn his son left him."
Mr Kapoor was not amused:
Reporting this to the Twitter officials for foul language https://t.co/6sfUVgaiw7

— rishi kapoor (@chintskap) September 24, 2015
The Khans
In March, Shah Rukh Khan briefly exploded over abusive posts on his timeline which he described as 'dirty crap' in a tweet. "Obviously you don't have b***s in your pockets or elsewhere. So are you just excited to be on my TL?" he asked. In June, Salman, who does nothing by half measures, posted a series of tweets telling fans to stop trolling his buddies SRK and Aamir. He threatened to quit if the 'fans with false identities' didn't stop. All the Khans hate the 'ugly Twitter war,' Salman said.
'
Samjhe
'?
Sharukh n amir hate it oo. N for my fans don't let me dwn. Srk n amir khan r my friend toh buss. Bhad mein gaya No 1,2,3. Samjhe kya?

— Salman Khan (@BeingSalmanKhan) June 9, 2015
Continue it n I vil b off twitter. Came here to spread love, share sm thoughts hv fun vit fans not for them to insult my fraternity. Hut

— Salman Khan (@BeingSalmanKhan) June 9, 2015
Sonam Kapoor
Sonam appeared to equate the controversial meat ban in Maharashtra with 'misogyny' and Twitter rather impolitely suggested she was in need of an education. Enraged, Sonam explained herself:
Before being judgmental assholes. What I said was a critique of the general mentality .. Which is not exclusive to the banning of meat.

— Sonam Kapoor (@sonamakapoor) September 8, 2015
She later said she was going to stick to tweeting about fashion and films.
Hrithik Roshan
In February, the Internet was furiously debating the colour of #TheDress - blue and black or white and gold? The question was conclusively settled but then resurrected in May by Hrithik who was a few months late to the party.
White and gold ? Or blue and black? Ask around. pic.twitter.com/qBLMNDVHh7

— Hrithik Roshan (@iHrithik) May 21, 2015
Oops!
Some hours of hilarious trolling later ('Hrithik uses Internet Explorer,' read one quip), he tweeted:
Guess I'm great at remembering faces and emotions , dresses not so much. (thankfully!)

— Hrithik Roshan (@iHrithik) May 21, 2015