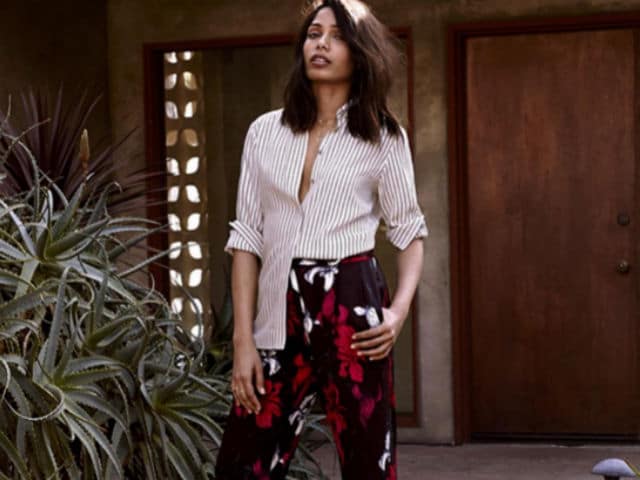 Highlights
Freida filmed Knight of Cups without a script.
Knight of Cups was directed by Terrence Malick.
Freida said that it was a 'different experience.'
New Delhi:
She didn't have a script to memorise dialogues from when was shooting with Christian Bale in Terrence Malick's film
Knight of Cups
. But that didn't faze her at all, says actress Freida Pinto.
Freida, who became popular in the West after
Slumdog Millionaire
, has no fear of working without scripts as she says it can get "nerve-wracking" initially but is a very "relaxing and liberating" experience.
"It is right that we had no script for the film. The truth is that Terrence Malick has worked in a lot of his films with pretty much the same format. If you know Terrence Malick, you know what you are getting into and you sign up for it," said Freida.
"It was a different experience. I actually don't have a lot of inhibitions or fears when it comes to doing something which is not scripted," Freida told IANS in a telephonic interview from Los Angeles.
Was it challenging?
"It is definitely a bit nerve-racking on the first day because you don't know where you are going to go. But once you figure that out, then it doesn't really matter. It is actually very relaxing. It is fun and liberating. It is an experience that I completely embrace," said Freida.
The film, which released in the US last week, follows the life of a writer Rick (Christian Bale) in Hollywood. He meets six women, including one played by Freida, who helps him in his journey.
The film also stars Cate Blanchett, Natalie Portman, and Antonio Banderas.
Freida, who has also done films like
Rise of the Planet of the Apes
and
Immortals
and is also doing her bit for the society by associating with social initiatives like Girl Rising campaigns, and shares that working with a director like Terrence was "an absolutely fantastic experience."
"Firstly, because it was Terrence Malick's film. It is a special experience. I don't have scenes with Cate Blanchett and Natalie Portman. The film shows the journey that Christian's character Rick has to endure and how these various women in his life have a key to something that he is trying to discover," she said.
As of now, there are a couple of other projects that Freida is working on, but she refrained from delving into details. The actress is voicing Mowgli's adoptive mother in
Jungle Book: Origins
, which will hit the screens in 2017.(Also Read:
For Freida Pinto, Life Comes 'Full Circle' With The Jungle Book
)