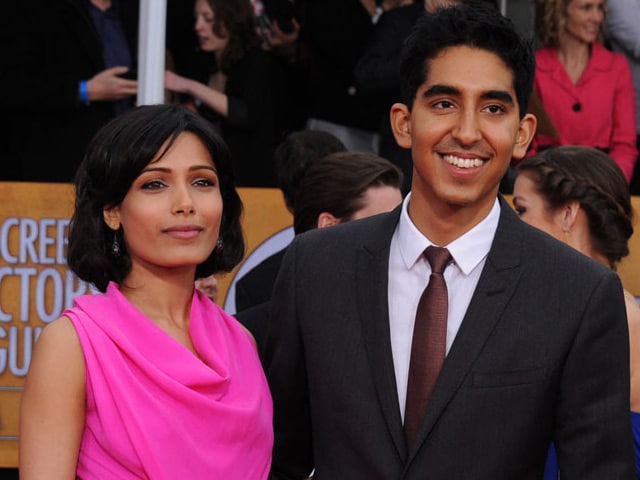 Los Angeles:
Actors Freida Pinto and Dev Patel may no longer be romantically involved, but the actress said that they are still 'best friends'.
The
Slumdog Millionaire
co-stars ended their six-year relationship last September, but the 30-year-old actress insists that they are still close.
"Dev and I are best friends. That's never going to change," she said.
She stressed that she and the 24-year-old actor are 'facing' and 'dealing with' the reasons for their break-up. (Also Read:
Freida Pinto, Dev Patel Are "Done" Dating, Six Years After Meeting on Slumdog Millionaire
)
"Everybody has their own little discoveries to make. Their own surprises, their own disappointments, and they're all part and parcel of life. There is no way one person can sit down and go, 'But why did this happen to me?' or, 'It was all going well, what the hell happened?' or, 'No, this just can't be'... the denial of it. Running away from it is not going to help you find your answers. So we're facing it. And we're dealing," Freida told USA Today newspaper, reports femalefirst.co.uk. (Also Read:
After Split With Freida Pinto, Dev Patel Spotted With Mystery Woman
)
After her split from Dev, Freida has relocated from London to Los Angeles and is enjoying being in the US. "LA is a great place to be. You can stamp on it what you want to make of this place," she said.