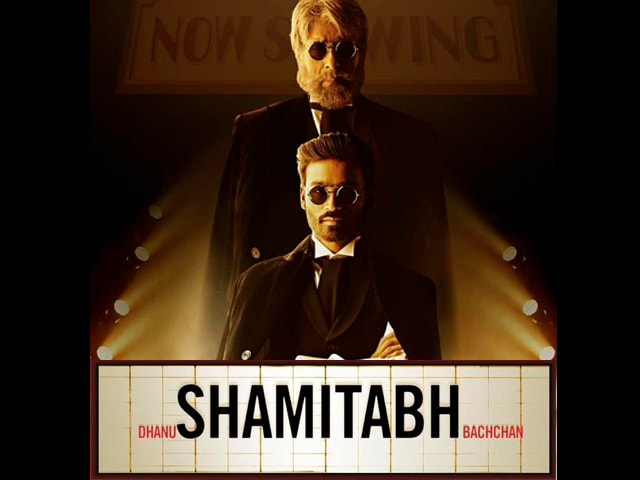 New Delhi:
If the title of R Balki's work-in-progress film intrigued you, the first look is sure to catch your attention.

A poster of Shamitabh has just been released and features the lead actors Amitabh Bachchan and Dhanush in opera-style jackets with their names in lights across an old-fashioned cinema hoarding. However, it doesn't read as you'd expect it to but in a jumble of sorts in which the last two letters of 'Dhanush' and Mr Bachchan's entire first name make up the title of the film: Dhanu-SHAMITABH-Bachchan.

An 'audio poster' featuring Big B has also been released.

In the 'audio poster,' a reporter is heard asking Mr Shamitabh when his next "picture will release". A drunken Shamitabh (played by Big B) answers, "When the audio and video get mixed, how you can call it a picture?" He adds, "It's not a picture, but a mixture."


The reporter improvises and asks, "When is your next 'mixture' releasing?" and the answer flashes across the clip -
Shamitabh
will release on February 6, 2015.
The introduction to
Shamitabh
seems interesting, especially the play on the names of the actors. Earlier, actor Shah Rukh Khan was reportedly chosen for Dhanush's role and the character was called 'Shahnawaz.' However, when Dhanush bagged the role, the character's name was changed to 'Danish.' Clearly, for R Balki, there is a lot in the name.
The film also stars Tamil actor Kamal Haasan's younger daughter Akshara, who will make her Bollywood debut with the film. R Balki previously directed Mr Bachchan in
Cheeni Kum
.