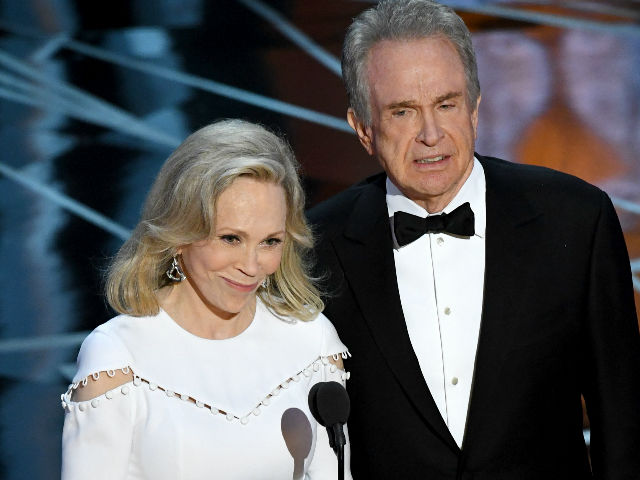 Highlights
'I thought Warren Beatty was joking,' she said
'He didn't say anything,' she added
'Why couldn't I see Emma Stone's name?' she added
New Delhi:
Actress Faye Dunaway, who read out
La La Land as the winner of Best Film
from the wrong card handed over to her at this year's Oscars, has finally opened up about the incident. "I was very guilty," said the actress to NBC's Lester Holt. Well,
La La Land
was on its way to celebration when the film's producer Jordan Horowitz
re-announced Moonlight as the actual winner
. At this year's Oscars, Ms Dunaway presented the Best Film Oscar with her
Bonny And Clyde
co-star Warren Beatty, who she said paused when he saw the writing on the card. "I thought he was joking," Ms Dunaway added in her conversation with Lester Holt in a segment on NBC's Nightly News. The Best Film presenters were mistakenly handed over the Best Actress envelope with Emma Stone's and the film she won for -
La La Land
.
Talking about the huge Oscar goof-up moment, of which she was very much a part of, Ms Dunaway told Lester Holt, "He (Warren Beatty) took the card out. He didn't say anything. Looked over me off stage. He looked around me and I finally said: 'You're impossible.' I thought he was joking."
La La Land
producer took some two minutes to announce the correction and said: "Guys, guys, I'm sorry. No. There's been a mistake. Moonlight, you guys won best picture. This is not a joke." Ms Dunawaye confessed that she was "completely stunned." "You don't know what has happened," she added. "I was very guilty. I could have done something surely. Why couldn't I see Emma Stone's name on the top of the card?" she told Mr Holt.
Watch Faye Dunaway's interview with Lester Holt
here
.
In a statement released soon after the mix-up, the Academy apologised to the presenters, saying: "We deeply regret the mistakes that were made during the presentation of the Best Picture category during last night's Oscar ceremony. We apologize to the entire cast and crew of La La Land and Moonlight whose experience was profoundly altered by this error. We salute the tremendous grace they displayed under the circumstances. To all involved - including our presenters Warren Beatty and Faye Dunaway, the filmmakers, and our fans watching worldwide - we apologize."
Meanwhile,
Pricewaterhouse Coopers accountants
Brian Cullinan and Martha Ruiz, who were responsible for handling the Oscar ballots this year, have been barred from future shows.