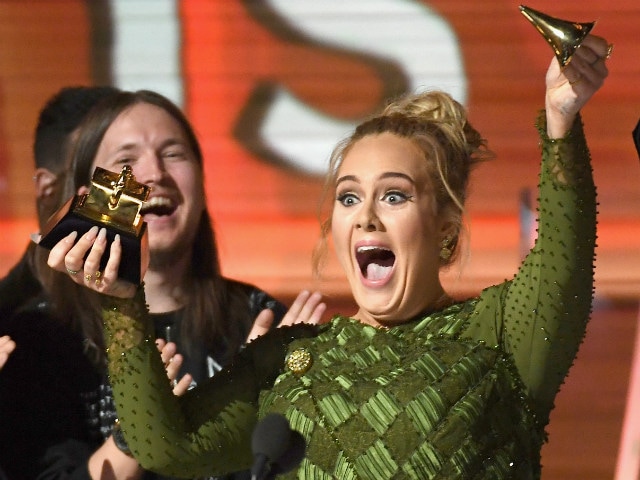 Highlights
Video of Adele exiting stage shows she handed her Grammy to be fixed
The trophy appears to be intact in a pic of Adele clutching her awards
Adele ended the Grammys by snapping her final trophy in two
New Delhi:
The dramatic fashion in which singer Adele ended the
59th Annual Grammy Awards
, by snapping her final trophy in two, might have been accidental, it now appears. The 25-year-old British songstress swept the Grammys with five wins, defeating Beyonce in the big three - Album, Record and Song of the Year. Accepting her award for Album of the Year, Adele appeared to break the Grammy in half, while addressing an emotional Beyonce in the audience. I can't possibly accept this award. And I'm very humbled and I'm very grateful and gracious. But my artist of my life is Beyonce. And this album to me, the Lemonade album, is just so monumental. Beyonce, it's so monumental," Adele said to her tearful rival.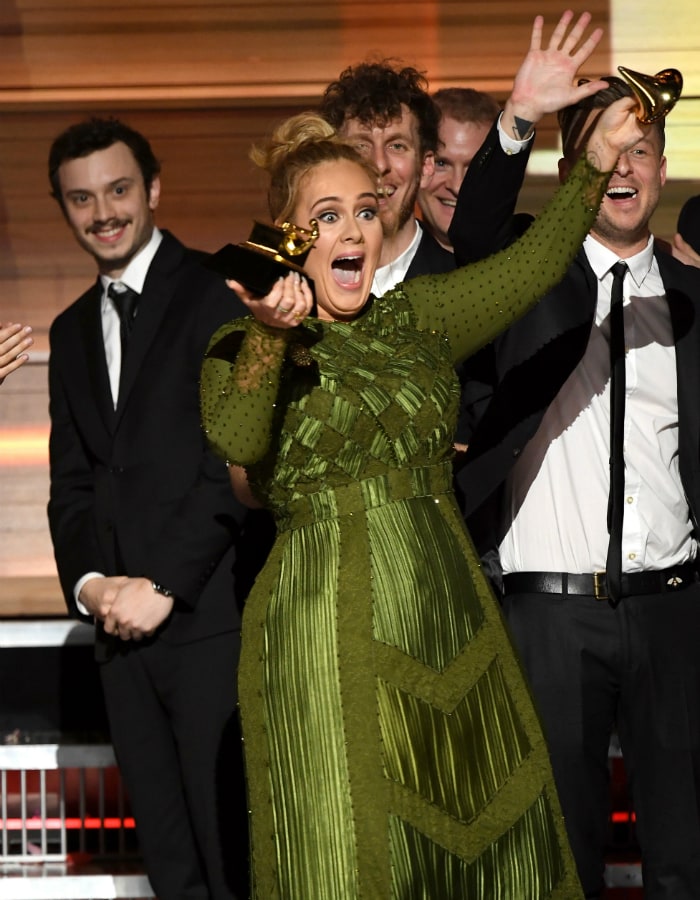 Almost instantly, the world decided
Adele had deliberately broken her award
in order to share with Beyonce. It did look like it, to be honest. However, backstage video of Adele exiting the stage reveals that she then handed her broken Grammy over, apparently to be fixed. Certainly it doesn't look like one half has been grandly presented to Beyonce.
Watch video of Adele backstage at the Grammys:
The trophy also appears to be intact in this picture of post-Grammy Adele clutching her awards.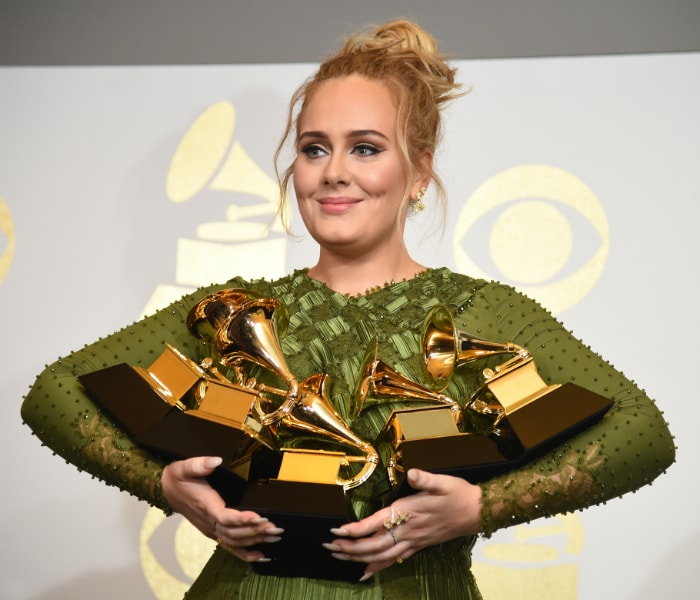 Oh, well. Guess it was fun while it lasted.
Adele also won Best Pop Solo Performance
and Best Pop Vocal Album for her song Hello and album 25. It was, overall, a very eventful evening for her. She performed twice - opening the show with a rendition of Hello and later singing George Michael's Fast Love as a tribute to the late musician. She stopped and started again in her second performance, invoking memories of last year when a dropped microphone ruined her Grammy gig. This year, she was taking no chances. "I know it's live TV, I'm sorry. But I can't do it again like last year," she said, asking for a do over.
Beyonce,
who is pregnant with twins and who also performed
, won two Grammys - Best Music Video for Formation Best Urban Contemporary Album for Lemonade.