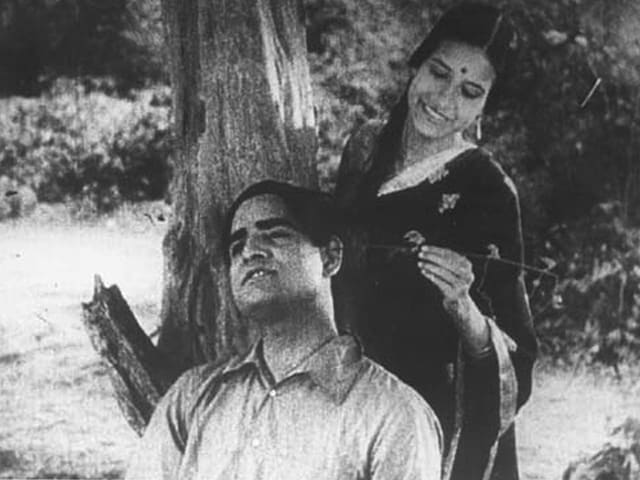 Pune:
The National Film Archives of India (NFAI) has acquired a copy of the first talkie
Devdas
, 1935, from the Bangladesh Film Archive, a top official announced on August 17.
The Bengali movie, directed by Pramathesh Barua, was not available in India till now and the NFAI's efforts have resulted in acquiring it in a DVD format.
"This is a landmark moment in the history of the film archive as this was an important film for the Indian heritage and a very important addition to our collection", said NFAI director Prakash Magdum.
A three-member Bangladesh delegation led by Martuza Ahmed, secretary in the ministry of information, visited NFAI to study the Indian film archive and visit its state-of-the-art film storage facilities in Pune.
During the visit, the delegation presented a DVD copy of the 1935 landmark film in exchange for a copy of India's first silent feature film
Raja Harishchandra
, directed by Dadasaheb Phalke in 1913, marking the birth of Indian cinema.
All the Indian prints of the Bengali version of
Devdas
were destroyed decades ago. Currently, there is only one copy of the film available, which belonged to the BFA.
BFA Director General Mohammad Jahangir Hossain said that India was looking for the rare copy of
Devdas
for 30 years.
The exchange was possible due to special efforts taken by both the archives in recognising the need to extend support towards promoting the film heritage of both nations.
The NFAI has five versions of
Devdas
, including four Hindi versions (1936, 1955, 2002, 2009) and one Telugu version (1953).
Pramathesh Barua's Bengali version is based on the novel by the same title penned by Sarat Chandra Chattopadhyay, and featured Mr Barua in the title role, his wife Jamuna Barua as Parvati (Paro) and Chandrabati Devi as Chandramukhi.
This was the actor-filmmaker's first of the three versions of the story, the second being in Hindi and the third in Assamese.
Sarat Chandra Chattopadhyay was believed to be in his teens when he wrote
Devdas
in 1901, which was later published in 1917.
This classic masterpiece sensitively criticises the feudal society that prevailed. The film has been made in multiple languages including Hindi, Bengali, Assamese, Telugu, Tamil, Urdu and Malayalam.