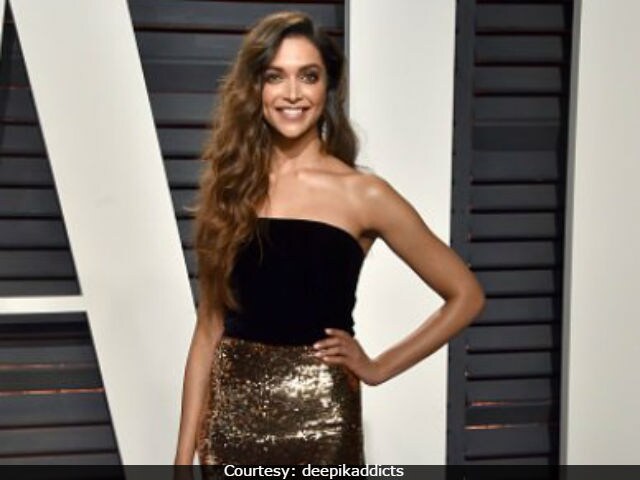 Highlights
Deepika Padukone has been to Cannes before, in 2010
Deepika made her Hollywood debut in xXx: The Return Of Xander Cage
The actress also made an appearance at Oscars after party this year
New Delhi:
Actress
Deepika Padukone will be the new addition to the L'Oreal contingent at the Cannes Film Festival
this year. She will be joining veterans Aishwarya Rai Bachchan and Sonam Kapoor as well other longtime Cannes regulars like Eva Longoria. Deepika, 31, has been rumoured to be headed for the ultra-glam Cannes red carpet this year ever since she was confirmed as the new L'Oreal ambassador last month. Later, it was reported that she would be too busy with new film
Padmavati
to attend the festival. "We're happy to announce that Aishwarya Rai Bachchan, Deepika Padukone and Sonam Kapoor will be representing L'Oreal Paris and India at the Cannes Film Festival this year. This year is very special to us as L'Oreal Paris celebrates two decades of being the official makeup partner for Cannes," read a statement released on Friday by L'Oreal.
Deepika Padukone has been to Cannes before, in 2010
.
Deepika made her Hollywood debut in Vin Diesel's
xXx: The Return Of Xander Cage
earlier this year. He next, albeit brief,
appearance is in a song sequence in upcoming film Raabta
, directed by the producer of her film
Cocktail
. The
Raabta
song Deepika stars in was released this week and went viral.
Deepika Padukone's
Padmavati
is currently a work-in-progress. The period film, in which she plays the title role of Rani Padmini, is directed by Sanjay Leela Bhansali and co-stars actors Ranveer Singh and Shahid Kapoor.
Padmavati
is based on the legend in which Rani Padmini commits jauhar to escape Emperor Alauddin Khilji, played by Ranveer, when he invades her kingdom of Chittor. Shahid plays her husband Ratan Singh.