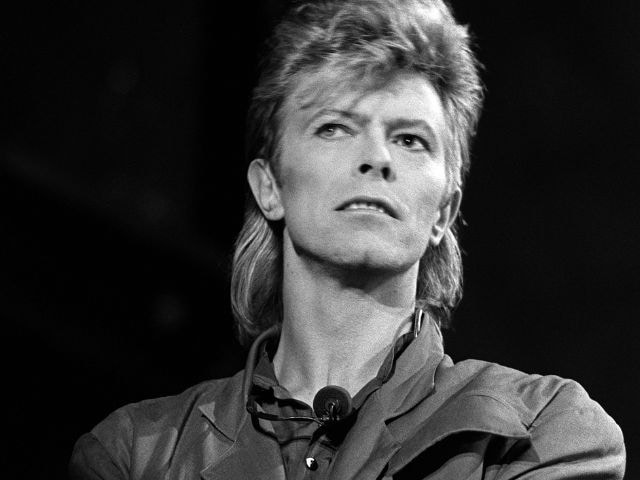 New York:
David Bowie's final album soared toward the top of the charts on Tuesday after the music legend's death from cancer stunned the world, with the details still shrouded in mystery two days on.
Blackstar
, which released on Bowie's 69th birthday last Friday, was on course to be the first number-one album in the United States for the quintessentially avant-garde artist who lived his last two decades in New York but enjoyed greater mainstream success in his native Britain.
Billboard, which will publish the benchmark US chart this weekend, said that
Blackstar
was expected to easily outsell ballad singer Adele's blockbuster
25
, which has spent seven weeks at number one.
In Britain, the Official Charts Company forecast that
Blackstar
would lead the weekly list and that 13 of Bowie's previous albums would re-enter the top 100.
Blackstar
was the top-selling album on iTunes in all major developed countries on Monday.
Songs from the album as well as classic Bowie hits such as
Heroes
,
Let's Dance
and
Under Pressure
-- performed with Queen -- also entered the charts of streaming leader Spotify, with Bowie's catalog ascending especially quickly in France.
Blackstar
on its release already enjoyed nearly universal critical acclaim, with Bowie again proving his mastery of reinvention by creating a saxophone-driven hard jazz sound.
Yet only a few people knew that the album would be Bowie's swansong and that it was in fact a meditative finale to a nearly half-century career.
Especially poignant is the song
Lazarus
, whose video -- also released on Bowie's birthday, two days before he died -- depicts him levitating from a hospital bed.
"This way or no way / You know I'll be free / Just like that bluebird," Bowie sang over an ominous bassline but with no hint of weakness in his voice.
- Discreet in death -
News of his demise broke with a stunning statement on his social media accounts: "David Bowie died peacefully today (Sunday) surrounded by his family after a courageous 18-month battle with cancer."
Bowie's family asked for privacy and a representative said that no further details would be released.
Left unanswered were where exactly Bowie died as well as funeral arrangements for the artist whose influence towered over music, art, fashion and drama.
Bowie had told only a few people he was seriously ill as he worked on
Blackstar
and the music to
Lazarus,
an off-Broadway science-fiction play based on
The Man Who Fell to Earth
, whose 1976 film version starred Bowie.
The play's director Ivo van Hove said that Bowie told him in confidence more than a year ago that he was suffering liver cancer and was racing to finish the projects before it was too late. At the December 7 premiere of
Lazarus
in New York, few knew that anything was amiss.
"But as we went off the stage, he collapsed. And I realized that it might be the last time I saw him," van Hove told the Dutch daily NRC.
'An elegant gentleman'
Bowie's death set off an avalanche of mourning among fans and fellow artists, especially in cities that he had called home including Berlin, London and New York.
The Brit Awards announced that Bowie would be honored with a tribute at the music ceremony next month.
Yet after the initial shock, many admirers also hailed Bowie as classy until the end for suffering away from the spotlight in a culture of 24-hour sharing.
Fellow British songwriting great Elvis Costello suggested he would grieve for Bowie away from social media.
"The right words would be written in ink on card, not to be seen suddenly and brutally, like the news. In acknowledgement, the lights on this particular, peculiar little theater will be lowered for a while," Costello wrote on Facebook, while hailing "a truly great artist, beautiful melodist and elegant gentleman."
Other mourners around the world sought to find fitting tributes to the constantly innovative artist, who helped to define glam rock and to infuse an intellectual heft in pop music.
Oslo's City Hall decided to ring its bells to the melody of
Changes
, one of Bowie's most-loved songs.
Bowie -- who was fascinated by the universe and took on the extraterrestrial alter ego Ziggy Stardust -- was mourned as far as the astronauts on the International Space Station.
Red Hot Chili Peppers bassist Flea shared on Instagram a picture of a fresh tattoo on his arm with Bowie's name and lightning motif. And Canadian indie rockers Arcade Fire said the band could not have existed without Bowie, who was not only an influence but an early supporter.
"A true artist even in his passing, the world is more bright and mysterious because of him," the group said.