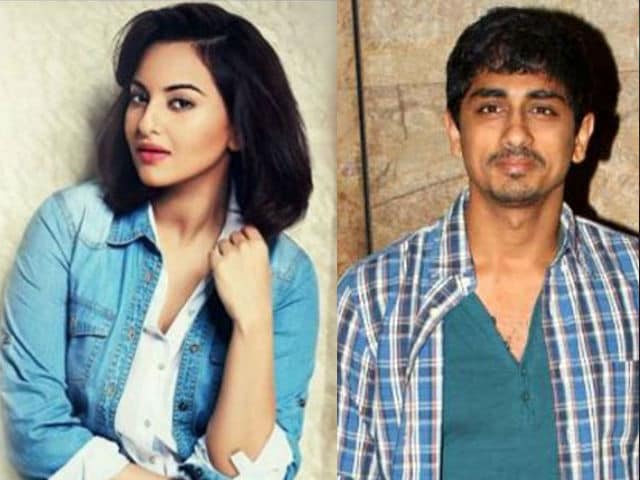 New Delhi:
Incessant rains since November 30 disrupted day to day activities in Chennai. Though the rains have stopped for now, the Meteorological department forecast says that heavy rain may continue over the next four days.
As life in Chennai has come to a standstill, celebrities from Bollywood and the southern film industry prayed for everyone's safety on Twitter.
Praying for all affected in the #ChennaiFloods... Hope all gets ok soon!

— Sonakshi Sinha (@sonakshisinha) December 2, 2015
Horrific rains In chennai my heart really goes out to everyone there :( please pass this on !!! pic.twitter.com/8nbNJSB6S5

— shruti haasan (@shrutihaasan) December 1, 2015
As #ChennaiFloods continue to wreak havoc, stories of brave folks opening up their homes & hearts to save others offer a sliver of hope!

— Jai Singh Rathore (@AnilKapoor) December 2, 2015
Meanwhile,
Rang De Basanti
actor Siddharth shared images of his house, which was flooded due to the nonstop rains:
House flooded. Moving to the terrace. God save Tamil Nadu. pic.twitter.com/zf1Q18DSGx

— Siddharth (@Actor_Siddharth) December 1, 2015
The actor is also helping out those affected by the downpour. The actor urged his followers to de-clutter roads and has been operating relief work.
Rain is down to drizzle in some parts. May the dawn bring hope and relief to our people. Be safe. Go out only in groups. Pray. #TNflood

— Siddharth (@Actor_Siddharth) December 1, 2015
If you are not part of relief work please stay indoors. People crowding bridges to see flood sights are a nuisance. Stay home. #TNflood

— Siddharth (@Actor_Siddharth) December 2, 2015
If you can organise food packets in chennai please contact me. We will have it picked up and delivered. Batches of 50-100 packets. #TNflood

— Siddharth (@Actor_Siddharth) December 2, 2015
Others who've tweeted are:
God please be a lil kind ! Chennai please be safe #prayers#chennairains

— Hansika (@ihansika) December 1, 2015
#chennairains#Chennai Army Helpline 9840295100 #PrayforChennai#ChennaiFloods

— Madhur Bhandarkar (@imbhandarkar) December 1, 2015
The torrential downpour has been termed as the heaviest in over 100 years. Flights to and out of Chennai and 19 trains have been cancelled. About 4,000 people are stranded at the Chennai airport.