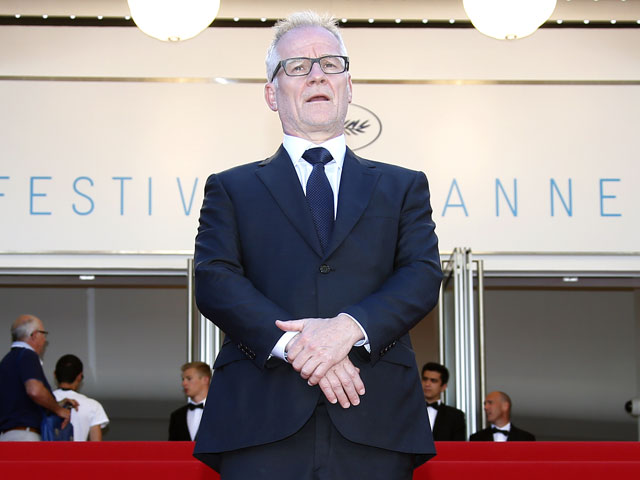 New Delhi:
Women attendees are still complaining of being turned away from the Cannes red carpet despite a denial and then an apology from festival director Thierry Fremaux.
The BBC
reports that producer Valeria Richter was barred by red carpet officials, who allegedly pointed to her feet and said, "No, no, this won't work. You can't get in like this." Part of Ms Richter's left foot is amputated and she said she finds it hard to balance in heels. She was eventually let in.
Filmmaker Asif Kapadia, director of the documentary
Amy
which was screened at Cannes over the weekend, also reported that his wife had been given a hard time over her shoes but was later allowed in. Actress Shabana Azmi, who has served on the Cannes jury in the past, criticized the alleged ban on Twitter:
Shocking report that Cannes bans flats on red carpet!Director of Amy Asif Kapadia says his wife was given rough time 2.Unacceptable surely.

Azmi Shabana (@AzmiShabana) May 20, 2015
After Britain's Screen Daily reported that a group of women were not allowed into the screening of Cate Blanchett's film
Carol
, Thierry Fremaux insisted in a tweet:"The rumour that the festival requires high heels for the women on the steps is baseless."
At a dinner on Tuesday night, he told AFP, "We apologise," adding that "there was perhaps a small moment of over-zealousness," apparently referring to the security guards.
The festival also released an official statement that read: "Regarding the dress code for the red carpet screenings, rules have not changed throughout the years (tuxedo, formal dress for Gala screenings) and there is no specific mention about the height of the women's heels as well as for men's."
As the row over high heels erupted, actress Emily Blunt said on Tuesday, "Everyone should wear flats to be honest. We shouldn't wear high heels anyway. That's very disappointing. You think there's these new waves of equality." Emily's film
Sicario
premiered at the film festival on Tuesday evening and her director Denis Villeneuve joked that he and the film's male co-stars, Benicio Del Toro and Josh Brolin, would climb the 'stairs in high heels' in solidarity.