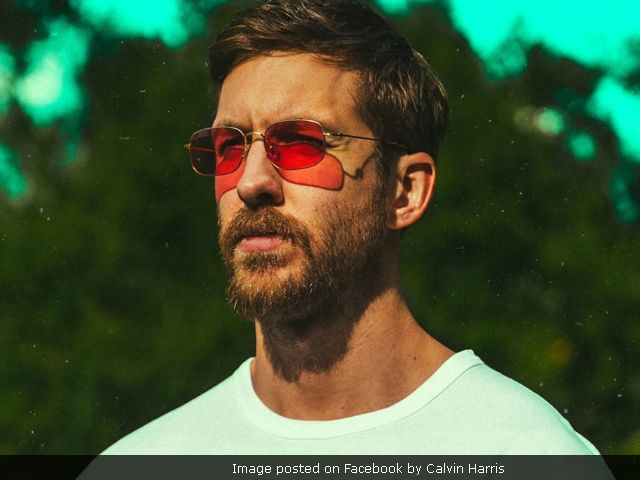 Highlights
Calvin Harris partnered with Frank Ocean and Migos's Quavo, Offset
Slide is the name of Calvin's new track
"In 2017 I'm making music to make your soul happy," Calvin tweeted
New Delhi:
Calvin Harris has released the new track
Slide
, which features Frank Ocean and Migos's members Quavo and Offset. The song, which has been made available on iTunes after release, oozes with tropical spirit and smooth vibes. It has handclapped-styled beats and pitched background vocals. Calvin had been hinting his fans for this upcoming release with snippets that featured a few bars. Also the Scottish record producer updated his Twitter cover photo with the sun-kissed palm trees picture. The hints made the fans assuming the upcoming track to be a summery feel-good vibe. Also, Harris tweeted, "All my songs in 2017 have been sonically designed to make you feel incredible."
Here are the hints
Calvin Harris
dropped before the release:
In 2017 I'm making music to make your soul happy !!!!

— Calvin Harris (@CalvinHarris) February 15, 2017
"Frank Ocean appears courtesy of Frank Ocean"

— Calvin Harris (@CalvinHarris) February 23, 2017
Slide ft. Frank Ocean & Migos is out everywhere now

— Calvin Harris (@CalvinHarris) February 24, 2017
Frank Ocean, who released his first independent albums
Endless
last year, can be heard crooning "Do you slide on all your nights like this?/ Do you try on all your nights like this?" in
Slide
. The track starts like: "I might empty my bank account/And buy that boy a wooden pipe/Buy that boy a wooden pipe/I might, I might." Migo's member Offset raps, "Swallow the bottle while I sit back and smoke gelato/ Walk in my mansion 20 thousand paintin' Picasso."
Slide
is Calvin's first release of 2017. Before this, in September last year the Scottish record producer released
My Way
, a rare track where he sings, which he hadn't done since his 2014 hit,
Summer
.