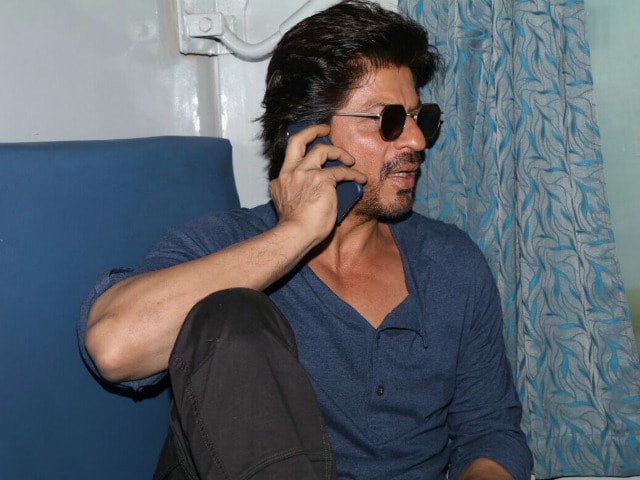 Mumbai:
It was a trip that started out like any other. Snacks were put in easy to reach spots, even though you know you're going to be plied with soup and sandwiches from the minute you pull out of the station. Berths were bagged. Hundreds came to see us off - and, oh yes, before I forget to mention, we had
Shah Rukh Khan
for company, albeit three compartments down. Being something of a veteran, (well, if we're being honest, one celebrity train trip old with Ranbir Kapoor and Deepika Padukone) I expected madness, yes. Chaos, definitely. But considering 18 hours in a train from personal experience tends to take the star out of struck - not just from journalists but passengers as well - I hoped that the chaos, if any, would soon settle.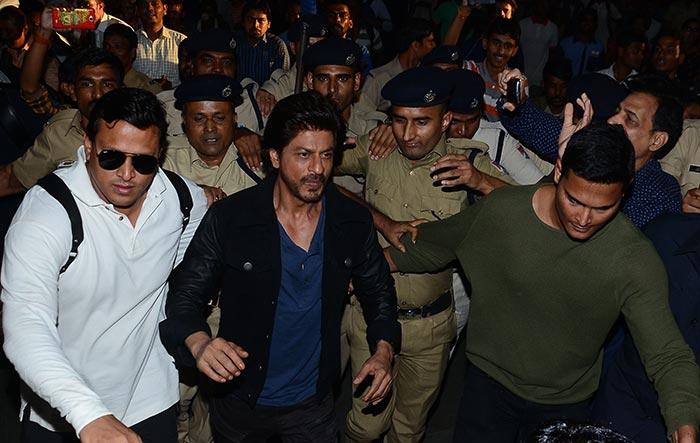 But as we pulled out of Mumbai's suburbs, it became clear that this was going to be a very different journey from the one I had done on the train with
Tamasha
. Literally tiers of crowds thronged the stations from Wapi all the way to Surat. When I mentioned this to SRK and his team as I sat down for an interview with him between Surat and Vadodara, he congratulated me on the pun.
SRK, director Rahul Dholakia and producer Ritesh Sidhwani all seemed relaxed if a little cramped. Shah Rukh Khan happily hummed to himself as we set up for the interview, looking the epitome of travel cool, and asked if I would like to 'Bogey Wogey' during the interview to make it fun. Not otherwise! We exchanged several such terrible puns - SRK loves a little wordplay or at least I hope he does - during my seven minutes by the clock interview with him and the team. He talked about how he wished AbRam had been able to accompany him on the journey, his infamous inability to keep to any sort of timetable even the train's (he made it on the train with literally seconds to spare - clearly a master of suspense!). We also chatted about how he has brought himself back on track during tough times in his career, little knowing that one such challenging time was just around the corner. During the course of the interview, I also asked director Rahul Dholakia what he had initially thought of the plan of
Raees by Rail
and he immediately responded - "I thought it was crazy but I'm happy to be proved wrong."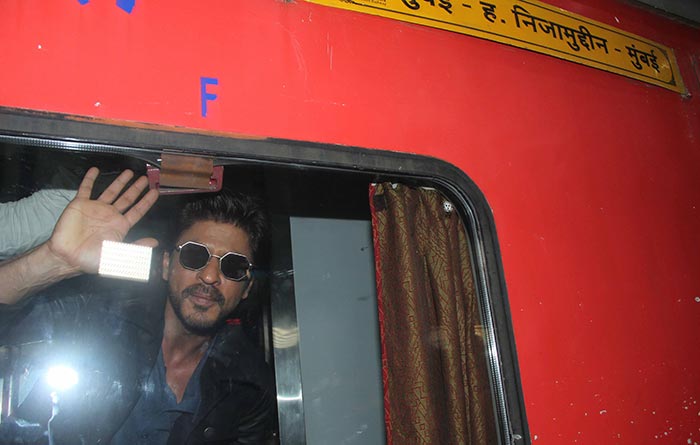 Words spoken too soon because shortly after that interview,
tragedy struck at Vadodara
- and struck close to all of us on the train as well. A relative of a journalist travelling with us decided to come to see her and, of course, SRK at the Vadodara station - one of our longest halts on the journey. As we pulled into Vadodara at 10.30 pm, however, it became clear that the crowd here was the largest we had seen so far. Fans banged on our windows, desperately trying to figure out which compartment SRK was in as they raced to and fro. Police used their batons for crowd control, we heard later. Tragically, in the crush, the journalist's family member, a local resident named Farid Khan, succumbed to suffocation and lost his life.
The mood on the train, which had been light and happy and full of anticipation, changed dramatically after the ten-minute stop at the station. After about an hour of pin drop silence in our compartments,
Shah Rukh Khan
, looking deeply disturbed, came to speak to all of us and address the situation.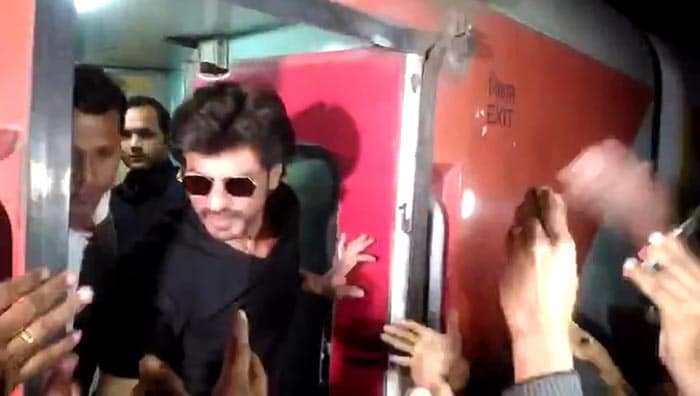 He explained how he would not do any more interviews, at least for the night - most journalists still hadn't had a chance to interview him - and explained what arrangements were being made to take the journalist back to Vadodara to be with the grieving family.
SRK stayed for 20 minutes in the media compartment, urging us to ensure that we were there for the bereaved journalist. He then retired to his own compartment and made no more appearances for the media or the fans for the rest of the night. But the crowds still came. Whether it was 3.30 am or 4:30 am, every station was packed with hopeful fans and the cries of 'Shah Rukh, Shah Rukh' rung through our fitful sleep in a surreal way in the few moments we dozed off. Post the incident at Vadodara, however, police presence seemed to have increased on every platform. Too little, too late.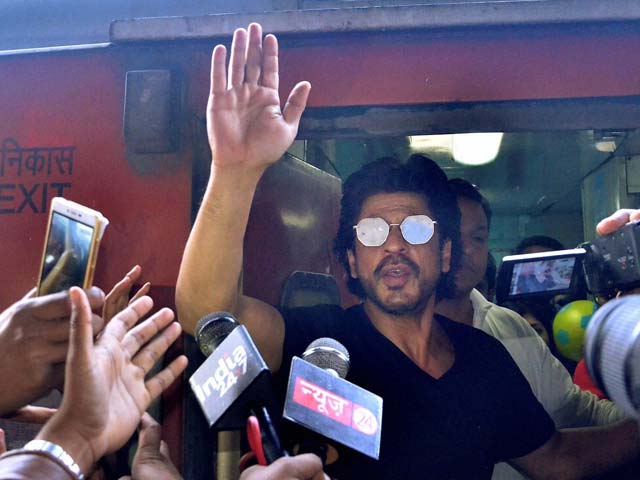 It was in the morning at Sawai Madhopur that SRK finally emerged again to interact with the crowds and also decided to give the interviews he had promised to journalists. But the mood had obviously changed and it was Shah Rukh Khan the professional ticking off his promises rather than the playful relaxed superstar we interacted with the evening before.
Till seconds before we drew into Delhi's Nizamuddin station, SRK was giving his statement on the tragedy that occurred the night before, and it was on that note that
Raees
by Rail ended. Yes,
Shah Rukh Khan
received a resounding welcome home - perhaps all the more heartbreaking considering the goodbyes that had to be said just the night before.
Beverly Kim White is Associate Entertainment Editor with NDTV 24x7
Disclaimer: The opinions expressed within this article are the personal opinions of the author. The facts and opinions appearing in the article do not reflect the views of NDTV and NDTV does not assume any responsibility or liability for the same