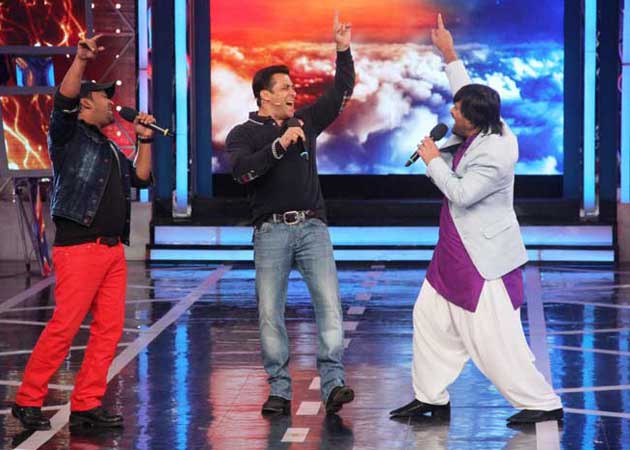 Mumbai:
Actress Soni Singh's eviction from the Bigg Boss house was all but eclipsed by host Salman Khan who broke into song on the show.
Pre-eviction, Salman opened the show with a dance performance to a dub-step number and, after that, invited the music composer duo Sajid-Wajid on to the stage.
Sharing a few laughs with them, Salman revealed to the audience that the title track of Bigg Boss had been composed by Sajid-Wajid and that too in all of 15 minutes. Wajid, after mentioning that Salman bhai is in great demand after his singing debut in the movie Kick with the song Hangover, built up the audience's enthusiasm and eventually made Salman sing a medley of songs for them.
Salman went one better, matching steps with the composers as he sang, all the while trying his best to be as modest as possible about his newly discovered skill. His choice of songs included Mashallah from the movie Ek Tha Tiger and Mora Jiya from Dabangg.
Sajid-Wajid and Salman have a long history together, having collaborated on films like Partner, Dabangg and Ek Tha Tiger.
Luckily for Soni Singh, she got to hear Salman sing before making her exit.