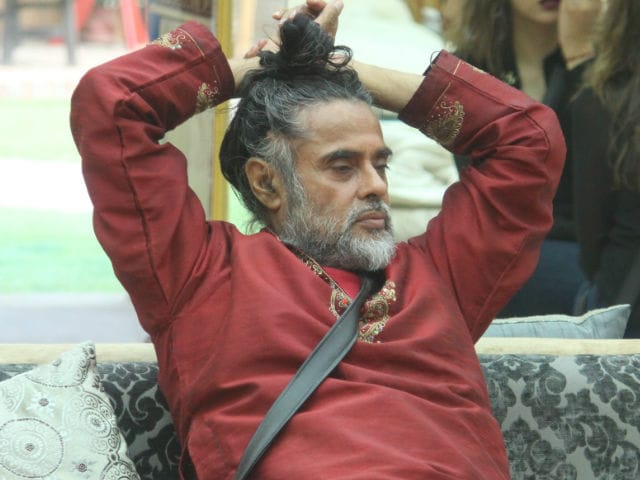 Highlights
Bigg Boss had warned Swami Om on several occasions
Swami Om crossed all limits during the latest captaincy task
Swami Om was competing with Bani J in the task
New Delhi:
One of the most controversial contestants on television reality show
Bigg Boss 10
, Swami Om, has reportedly been thrown out the show after he crossed all limits. The self-styled godman is desperate to become the captain and during a recent task he reportedly threw pee on Bani J and Rohan Mehra. In the episode which aired on January 4, Swami Om made it
difficult for the contestants to complete a task
and later was spotted asking Manveer Gurjar and Manu Punjabi to help him during the task to select the new captain, in which he will compete with Bani. Due to Swami Om's previous record of creating nuisance, nobody is interested to see him as the captain.
Swami Om, in tonight's episode, will
face Bani for the captaincy task
. From the preview of the show, we know that when no one will support him Swami Om will take matters into his own hands and will attack contestants. At one point everybody unites and locks him up in the jail, but then things get out of hand after Swami Om crosses his limits.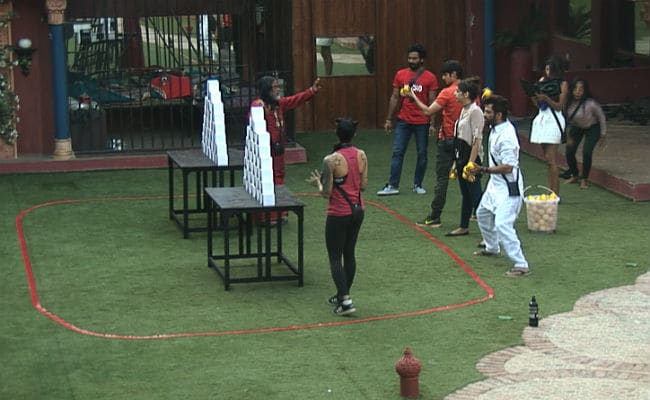 Swami Om has been warned on many occasions by Bigg Boss to play a fair game,
without physically or verbally attacking people
, but he never complies. In Wednesday's episode Swami Om hurts his finger after an altercation Manu and Nitibha Kaul. Bigg Boss warned Swami Om that he is responsible for his actions. During one of the luxury budget tasks, Swami Om also damaged Bigg Boss property which he later had to repair. In the same task, when Swami Om manhandles the contestants, Bigg Boss warned him that in future if he even threatened a contestant the consequences would be grave.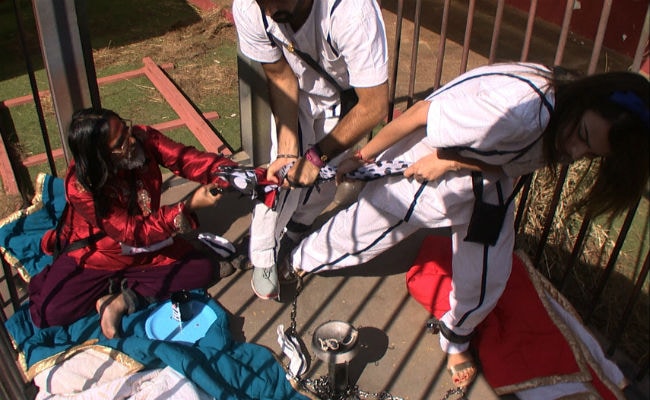 During his 80-day stay in Bigg Boss house, Swami Om disgusted the contestants with his misogynistic comments, unsavory remarks on other people's family members and his unwanted attempt to impose his company on others. The show's host, Salman Khan, also rebuked Swami Om on several occasions and it seems he has now given up on him as a lost case.
Actor Gaurav Chopra who was evicted from the show last week, told
Indian Express
in an interview that Swami Om doesn't deserve to be on the planet, let alone the show. He said: "He does not deserve to be on the show, in the country or even on this planet. He should be thrown out. He has this very negative energy. You can't sit around him. He talks about murdering people, those he has already murdered. He hides weapons and does black magic! He is scary. He is no baba, he has political affiliations but I don't want to take names."
As of now, Rohan Mehra, Lopamudra Raut, Monalisa, Bani J, Manveer Gurjar, Manu Punjabi, Nitibha Kaul are also participants on the show based on the format of
Celebrity Big Brother
.