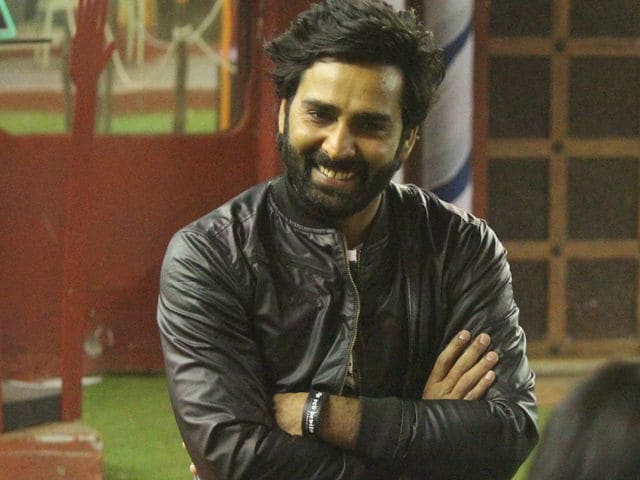 Highlights
'It happened three years ago,' said Manveer's father
'He wasn't ready for it,' he said
'My daughter-in-law and their daughter live with us,' he added
New Delhi:
Bigg Boss 10
continues to trend, all thanks to winner Manveer Gurjar, who's relationship status continues to be a hot topic on the Internet. In a recent interview with
hindustantimes.com
, Manveer's 56-year-old father Maharaj Singh confirmed that Manveer married three years ago and also has a young daughter. "Yes Manveer is married. It happened three years ago," said Manveer Gurjar's father to
hindustantimes.com
. Earlier this week, a video featuring Manveer Gurjar, dressed as a groom was shared on the Internet and went viral,
sparking suggestions that Manveer might be married
. Manveer Gujar, posed with his family in the video, which appeared to be a wedding clip.
Manveer Gurjar's father also added that he started having disagreements with his wife after a year into the marriage, before adding that Manveer's wife and daughter live with them. "Yes Manveer is married. It happened three years ago, though Manveer wasn't ready for it. But after one-and-half-years, Manveer and his wife started having certain problems. You know like the way it happens between husband and wife. I don't know what, only Manveer can talk about it. But yes my daughter-in-law and their one-and-a-half-year-old daughter live with us. In fact, he spoke about his marital status on
Bigg Boss
," the
Bigg Boss
winner's father told with
hindustantimes.com
.
Here's the video, featuring Manveer Gurjar, which went viral:
Manveer's father also added that he is currently being treated for food poisoning. He told
hindustantimes.com
: "Manveer is down with food poisoning. It happened due to change in food habits. Inside the (Bigg Boss) house his diet wasn't that good and he lost about 15kgs. When he came out and started having proper food at home, it affected his system. Also due to his busy schedule, Manveer is not getting time to rest."
Manveer Gurjar hails from Noida and entered
Bigg Boss 10
as part of Team Indiawale, comprising the non-celeb contestants. During the show, Manveer made
headlines for his rapport with fellow housemates Manu Punjabi and Monalisa
and briefly for his growing proximity with Nitibha Kaul.
Manveer left behind celebrity contestants Lopamudra Raut and Bani J in the grand finale to become the winner of
Bigg Boss 10
. When asked about his future plans, Manveer told IANS: "I am overwhelmed with the love and support that I have got from the people of our country. Therefore, I am yet to make my plan. Having said that, I want to act in Hindi films and
would like to act opposite Shraddha Kapoor for my debut film
."
Manveer, who received Rs 40 lakh as prize money, pledged to donate fifty per cent of the amount to host Salman Khan's Being Human charity foundation, reported PTI.
Bigg Boss 10
, which was hosted by Salman, aired its last episode on January 29.
Bigg Boss 10 kicked off last year with the first episode being aired on October 16.