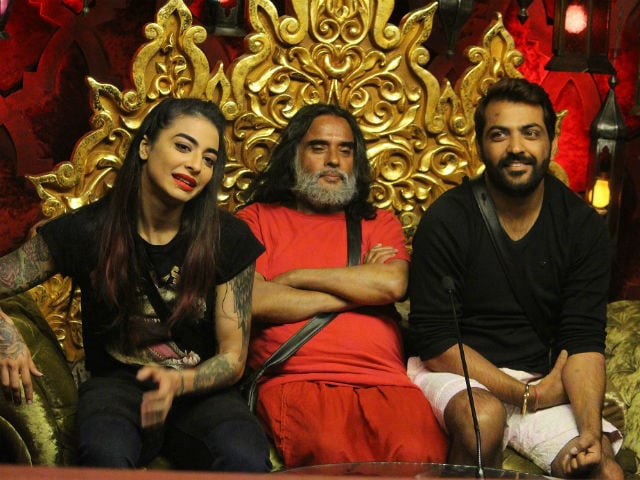 Highlights
Manu, Swami Om, Bani pose as leaders of three different political parties
Bani tries to convince Lopa to join her party
Manu loses Nitibha's support to Bani
New Delhi:
After the merger of Indiawale and Celebrities, Bigg Boss announces the first captaincy task
Siyasat
. VJ Bani, Manu Punjabi and Swami Om make their way to confession room first and nominate themselves for the captaincy task.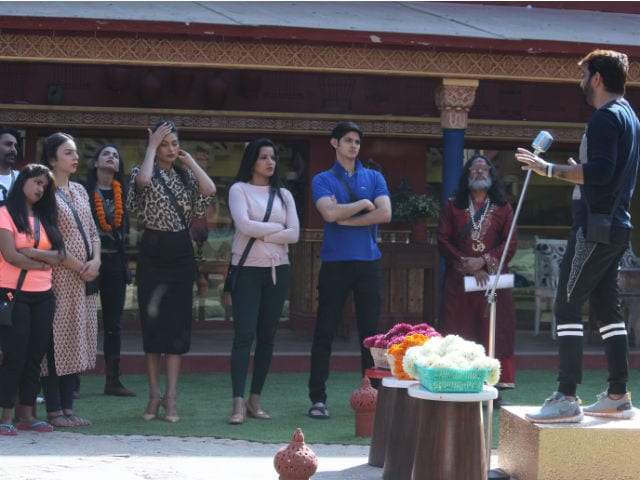 Manveer Gurjar regrets not making to the confession room in time and tells Monalisa he desperately wants to become the captain of the house.
The day starts with Swami Om walking off as he feels uncomfortable. Reason? Mona and Manu try and intimidate him with their intimacy and succeed.
Later in the day, Mona is touched when Gaurav Chopra gives his share of chocolate to her. She tries to thank him with a hug however Gaurav says that her 'special someone' inside the house will not like it. Manu notices and questions Mona jokingly on why was she flirting with Gaurav. Mona narrates the entire incident to him which brings a smile on his face.
Bigg Boss introduces the captaincy task, where the three contenders Manu, Swami Om and Bani pose as leaders of three different political parties who would aim to win votes of the contestants.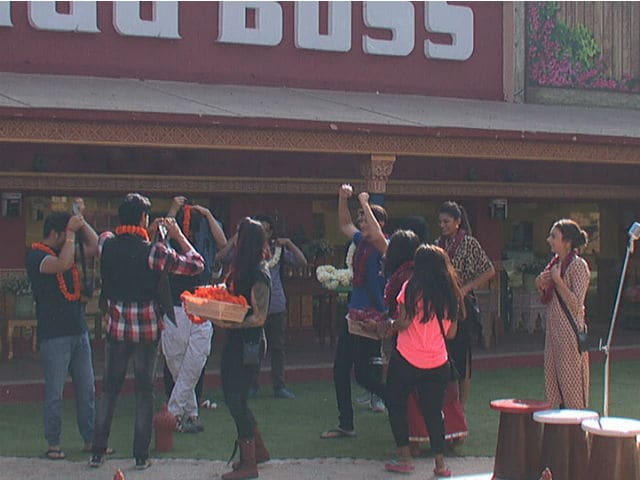 The trio is also given the power to punish any contestant by putting him/her in jail for breaking rules. However before the task starts, Swami Om says that he wants Mona and Manveer in the jail so that Manu loses the task. Others object Swami Om's decision by considering it invalid.
Bani tries to convince Lokesh Kumari Sharma to join her party. Lokesh tells Bani that she likes her but can't leave Swami Om as he would feel bad. However, Lokesh adds that she would think about Bani's proposal. On the other hand, Navin tries to convince Swami Om to team up with Manu and make a coalition party for a stronger support.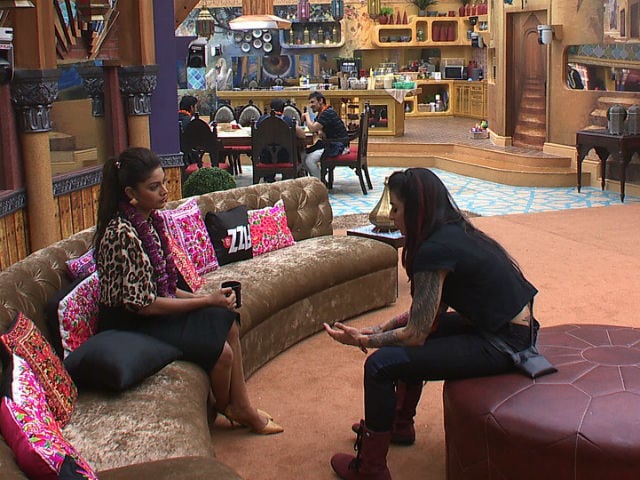 Bani makes an effort to break the ice and apologize to Lopamudra Raut with whom she had an altercation recently. But Lopa terms Bani's apology as mere strategy and refuses to take her side. Lopa wears white garland in support of Manu.
Manu, however loses Nitibha Kaul's support after she switches to Bani's party and they end up arguing. Lokesh leaves Swami Om to support Bani too.
Swami Om becomes a little paranoid. First he tells Manu that he would want to send Lokesh and Nitibha to jail. On the other hand, he tells Bani that he would be teaming up with her now.
Spilling the beans about Swami Om's plan, Manveer tells everybody that Swami Om who wanted to send Lokesh and Nitbha to jail, was now busy chatting with them. When Lopa comes in support of Manveer, Swami Om tells her to stop lying. Confused and irritated, Lokesh warns Swami to not to target her unnecessarily and punish her for no reason.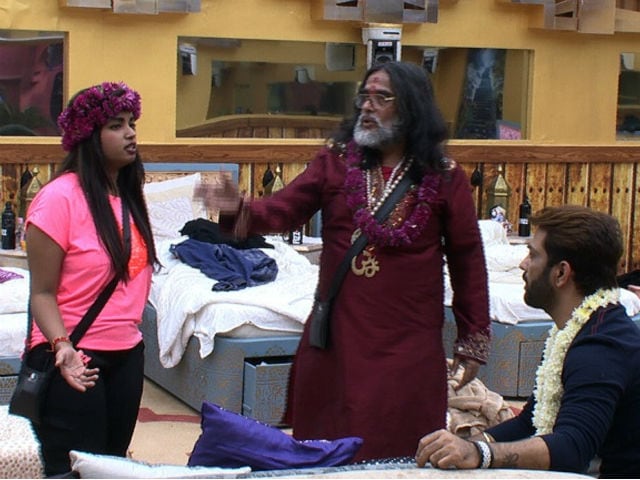 With politics taking a toll on the contestants, who among Bani, Manoj and Om Swami will emerge as the first captain of the
Bigg Boss
house? Check it out in tonight's episode.