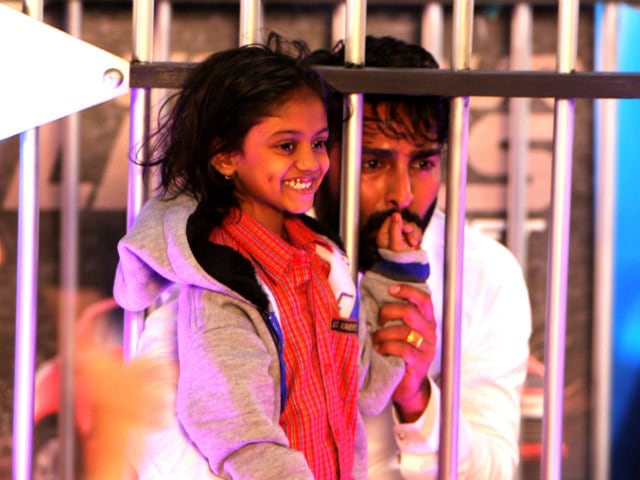 Highlights
Manu, Manveer defeat Bani to come on step closer to the finale episode
Manu and Manveer meet and greet fans from inside a life-sized
Manu and Manveer click selfies with fans
New Delhi:
The sneak peek of tonight's Bigg Boss 10
episode revealed that Manu Punjabi and Manveer Gurjar are the winners of The Ticket to Finale task. Manu and Manveer have maintained close friendship throughout the show with a few glitches in between, and will battle for direct entry to the finale episode outside the walls of the
Bigg Boss
house in tonight's episode. Manu and Manveer will get a chance to step out of the house and interact with fans and followers at a shopping complex in Mumbai. The duo will be locked inside life-sized jails at the Mumbai mall, where they will meet and greet a cheering crowd of fans.
The crowd goes crazy as #ManveerGurjar & @TheManuPunjabi arrive at the mall to interact with their fans! #BB10TicketToFinaleWeekpic.twitter.com/IjIJuKkMke

— Bigg Boss (@BiggBoss) January 11, 2017
However, the verdict for who wins the Ticket to Finale will be delivered by the people present at the venue. They will put their votes in a ballot box for the contestant of their choice. Manu and Manveer leave no stone unturned to celebrate their newfound-celeb status after their stay in the Bigg Boss house for 87 days. The two
Bigg Boss 10 contestants
, who are part of Indiawale - Team non-celebs on the show, click selfies with their fans. Manu and Manveer also perform their signature step inside the cage, and Manveer sang
gidda
. However, it is being reported that Manveer Gurjar is the winner of the Ticket to Finale task.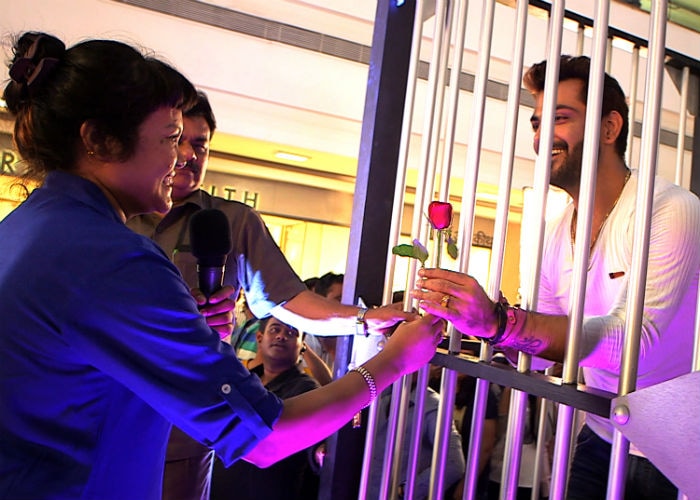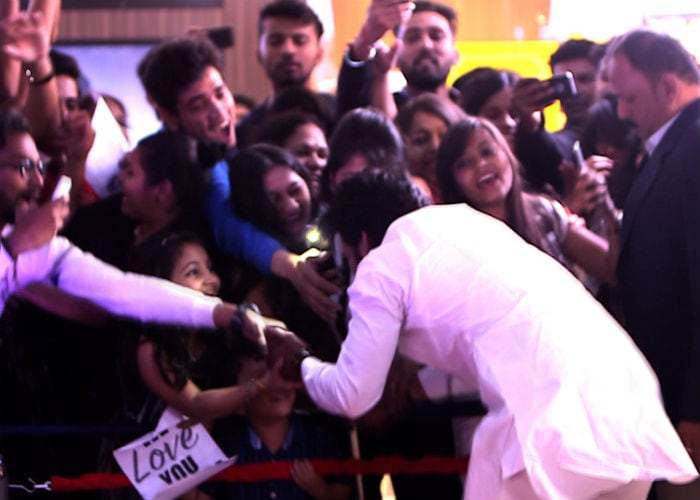 An overwhelmed sea of fans tried to break into the jail-like cages for a closer interaction with the Manu and Manveer. After much
masti-shasti
, Manu and Manveer leave for the
Bigg Boss 10
house again.
Meanwhile, it was just another day for the rest of the
Bigg Boss 10
contestants, who were in the house. The day starts with a curious Rohan Mehra asking Lopamudra about who will have her support between Manu and Manveer. Earlier in the day, Bani was spotted breaking down after losing in the Ticket To Finale Task. She continues to blame
Manu and Manveer for being unfair in the game
. Manu and Manveer reached the top spot only after Manu pushed Bani while they were walking on the orbit.