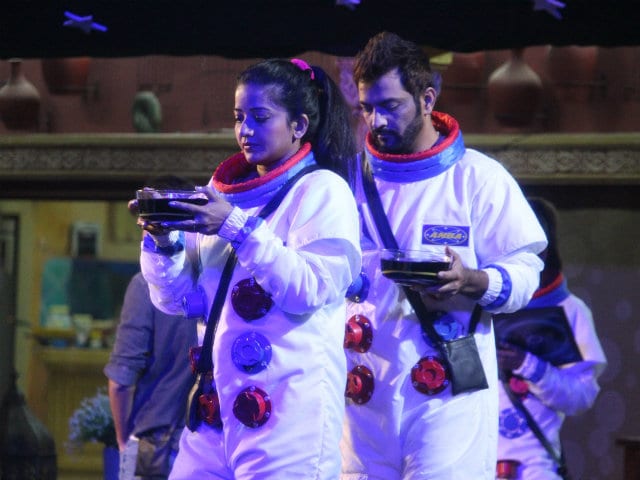 Highlights
Bigg Boss introduces the task to qualify for the final week
Manveer and Manu decide to push the contestants off the orbit
Manu and Nitibha have a brawl during the task
New Delhi:
The
Bigg Boss 10
episode on January 10 starts with the contestants waking up to the song
Paaega Jo Lakshya Hai Tera
, which is sort of suggestive of motivating the contestants for upcoming tasks. The day took off with Manveer Gurjar, captain of the house, attempting to keep the house clean. Without consulting the housemates, Manveer decides keep the extra kitchenware in the drawing room - a decision which irks Nitibha Kaul. Nitibha and Manveer end up arguing early in the day.
Nitibha discusses the incident with VJ Bani, who also becomes a subject of discussion for Manu Punjabi and Manveer. Manu points out that Bani, who has been part of the entertainment industry for more than ten years, lacks confidence and fails to put in effort to her full capacity. Manu also says that Bani did not deserve to rank second in the Ranking Task.
Soon, Bigg Boss introduces the much-anticipated task to qualify for the final week. The garden area is transformed into the setting of a night sky with installations as solar orbits. The contestants are to navigate along the orbits with a bowl full of purple liquid in their hands. Whoever spills liquid from the bowl gets disqualified, and the last two contestants to survive in the game get the opportunity to win a direct pass to next week's finale. Rohan Merha becomes the facilitator of the task while
Lopamudra Raut
is asked to join in the second round.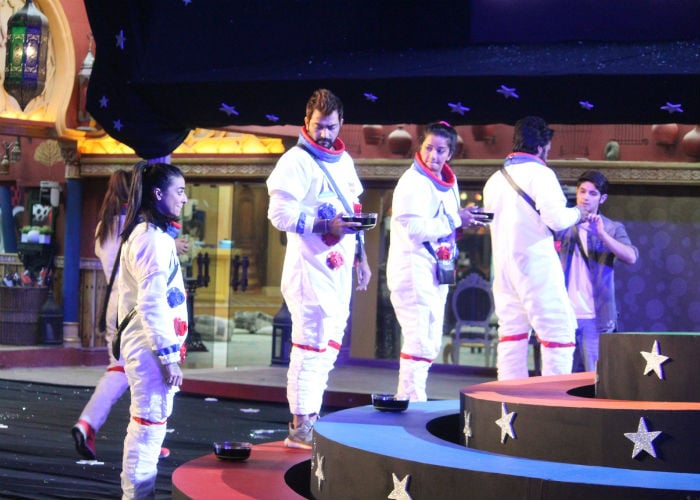 Manveer and Manu decide to push the contestants off the orbit while Bani and Nitibha drain some liquid from the bowls beforehand. Manu and Nitibha threaten each other and enter an argument during the task, which moves on to the next level and Lopamudra joins.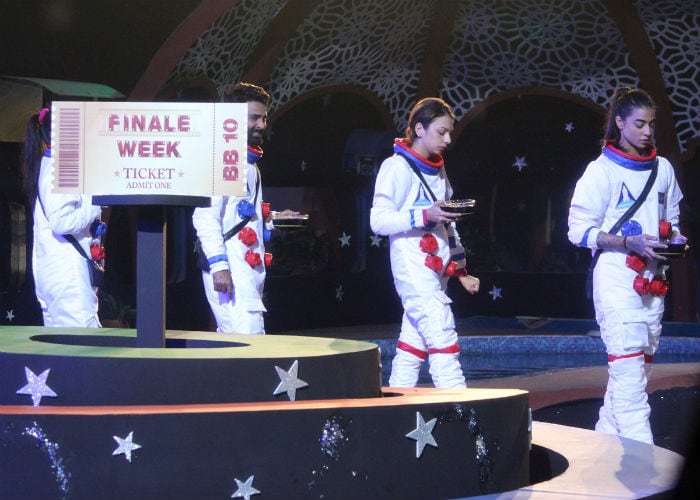 Who do you think will win the task?