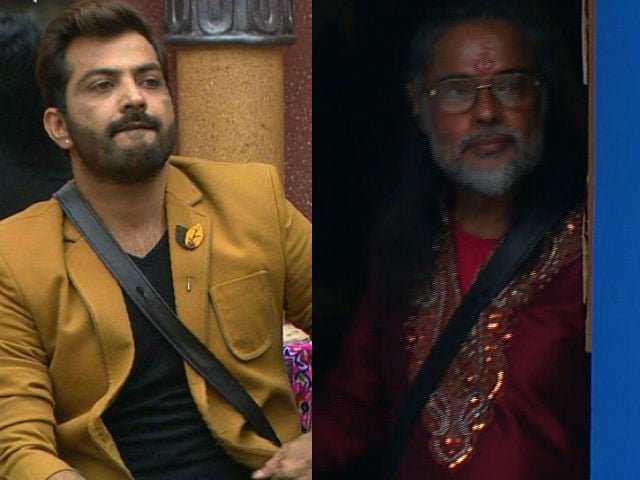 Highlights
Manu left the show midway due to his mother's death
Agitated over being nominated, Priyanka fought with housemates
Swami Om returned to the show
New Delhi:
Sadness engulfed the Bigg Boss house after Manu Punjabi made an untimely exit from the show following his mother's death. His two best friends, Manveer Gurjar and Monalisa, were the worst affected and broke down completely. Next day, the housemates woke up to the song
Sir Jo Tera Chakraye
. An upset Monalisa, who has always shaken a leg every morning, did not dance this time, while Manu's 'best friend' Priyanka Jagga was seen in a jovial mood. Later, Monalisa, while having a discussion about Manu with Manveer, taunted Priyanka saying that she must be happy that that trio is now separated and hence, she did not have to work hard to break the bond. To which, Priyanka said, "Are you kidding me? I was friends with Manu and Manveer since Day 1 and you joined the group later. I have nothing to with your friendship."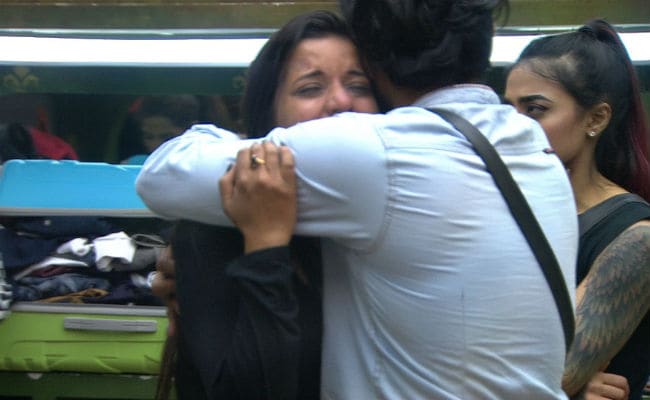 Later in the day, Bigg Boss asked the housemates to unanimously nominate one wild card contestant - Priyanka, Jason Shah and Sahil Anand - to be voted out, on the basis of entertainment factor from the audience's point of view. Priyanka was picked. According to the housemates, she was the weakest contender and hence was nominated. The nomination made Priyanka lose her cool and she lashed out at the housemates, after an ugly fight with VJ Bani. Agitated over the accusations made by Priyanka, Bani said that she would any day prefer Jason and Sahil over her.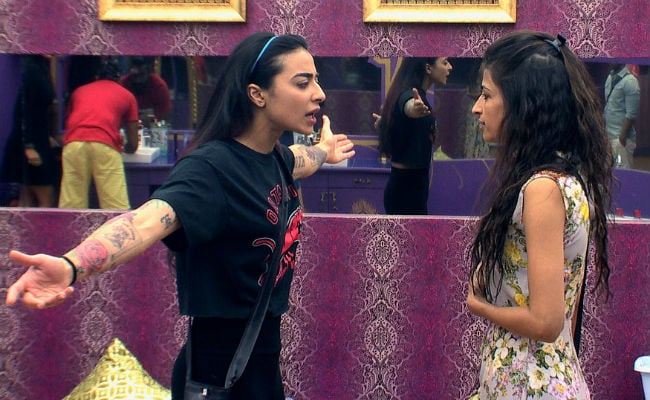 After a while, the housemates were asked by Bigg Boss to gather in the living area to continue with the nomination process. However, Priyanka refused to be a part of it and despite constant efforts by Manveer, Nitibha Kaul and Bani, she did not move. Later, Bigg Boss asked her to join the process, but she refused, after which she was called into the confession room and was reprimanded by Bigg Boss for her behaviour.
The nominations happened in the confession room, where each housemate was asked to nominate two contestants for elimination. Seven out of 10 contestants, including Bani, Nitibha, Manveer, Sahil, Rohan Mehra, Lopamudra Raut and Priyanka Jagga, were nominated to be voted out.
Sulking constantly over being nominated, Priyanka warned Rohan not to mess with her, otherwise she would make his stay in the house a living hell. She also got involved in a fight with Rahul Dev.
Soon as the day comes to an end,
Swami Om surprised as well as shocked some of the contestants
with his re-entry. While his 'daughter' Priyanka was happy with his return, Manu and Monalisa expressed distress and disappointment.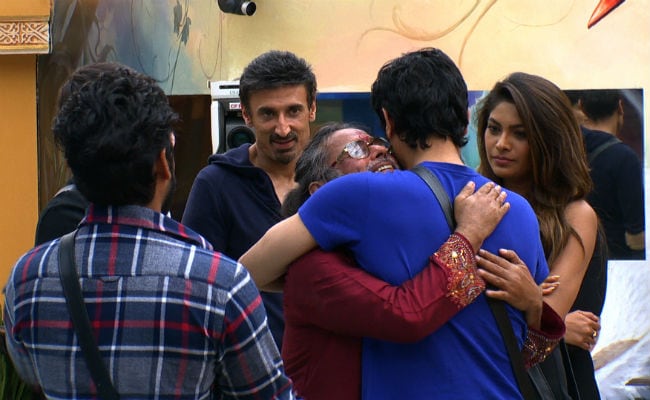 This is the second time,
Swami Om has re-entered Bigg Boss's house
, which has apparently left the housemates in a tizzy. On being questioned about his exit, Swami Om replied that due to some 'legal' work, he had to leave the house, but now he has come back and would stay only for Priyanka. He also claimed to that he has a huge fan base outside and it is because of him that audiences are watching the show.