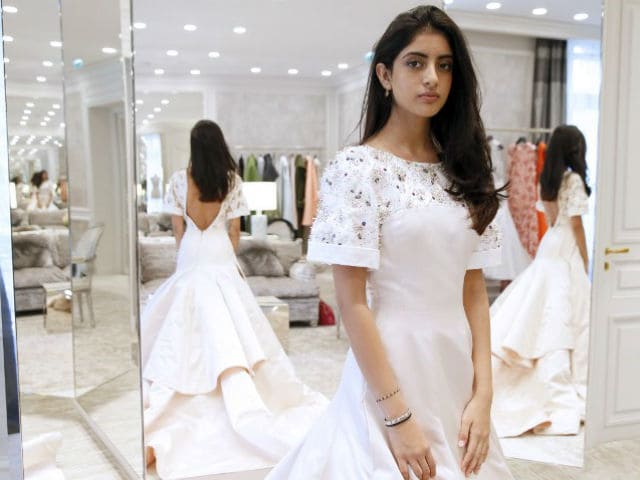 New Delhi:
Wearing couture gowns and their brightest smile, some 25 young girls from around the world will gather in Paris on November 28 to attend the high-society Debutantes Le Ball. Bollywood actor Amitabh Bachchan's granddaughter Navya Naveli is one of them. Navya is the daughter of Big B's daughter Shweta and her husband Nikhil Nanda. (Also Read:
Introducing Amitabh Bachchan's Granddaughter Navya Naveli
)
In a behind-the-scenes video posted on
YouTube by news agency AFP
, an excited Navya is seen prepping for the A-list event. "I have never done anything like this before so I'm very very nervous but very excited," she says.
"I'm going to be taking dance lessons so that my dancing is upto the mark and also I will be going through fittings to make sure my dresses are fine. I'll also walk around on heels in my bedroom to make sure that I don't fall over," she adds.
To look just right on the night, a Parisian make-up artist has come to see Navya and her mother Shweta Nanda in their hotel in Paris. He promises to use just the right tones to make her look natural and sophisticated.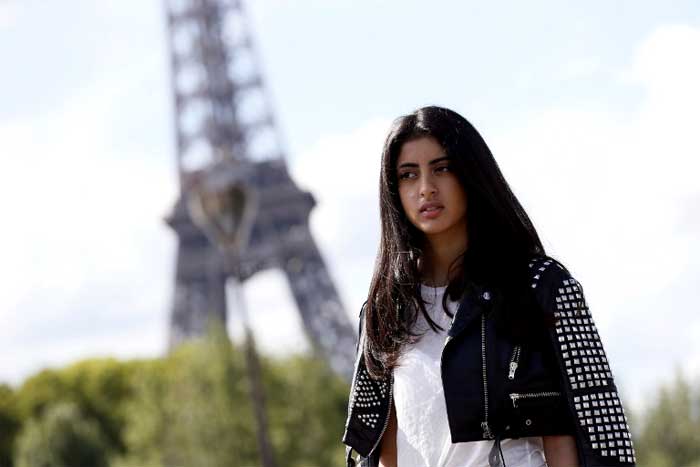 Navya poses near the Effeil tower on September 2. Image courtesy: AFP
Girls of Navya's generation don't need like any introduction into formal society like in the old days before Facebook and Twitter. However, the ball has retained the the sophisticated glamour of the past. Each girl gets one top couture designer to provide a dress, Navya's is Dior.
Will Amitabh Bachchan be attending his granddaughter's big day?
"He's so busy. He's doing so many things, but they are the apples of his eye, his grandchildren, so we hope he'll be able to make it and to see her in this way. It's a first for all of us and we're all very excited," Shweta Nanda says in the video.
Navya Naveli, who has a younger brother Agastya, has descended from Bollywood royalty not just from the maternal side. She is also the great-grandaughter of the legendary actor Raj Kapoor. She is currently studying at London's prestigious Seven Oaks School, where actor Shah Rukh Khan's son is also enrolled.
And while we're not sure whether she will follow her grandparents' footsteps, we can't help feel that, with such an enviable gene pool and her looks, she could be the next star-in-the-making, in French society for starters.