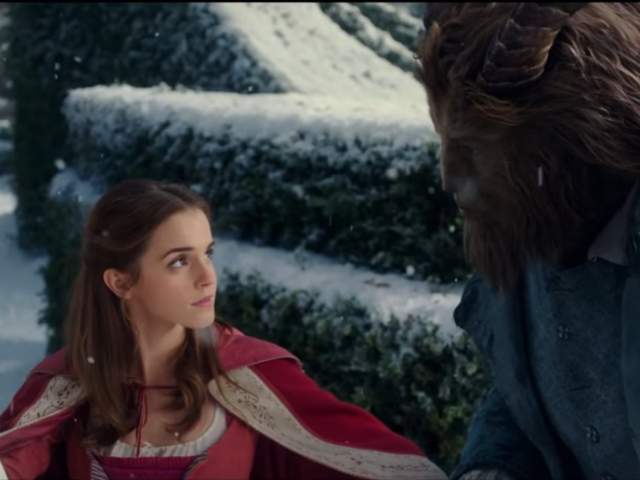 Highlights
Beauty And The Beast earned $16.3 million in preview screenings
The film is a live-action remake of Disney's 1991 animated film
Beauty And The Beast released in theatres on March 17
New Delhi:
Beauty And The Beast
starring Emma Watson and Dan Stevens is expected to get a sequel, reports HollywoodLife.com. The film, directed by Bill Condon, released in theatres on March 17.
Beauty And The Beast
is a live-action remake of Disney's 1991 animated film of the same name. The film, co-produced by Walt Disney Pictures and Mandeville Films, is an adaptation of Jeanne-Marie Leprince de Beaumont's fairy tale. The movie earned $16.3 million in its preview screenings on Thursday, according to
hollywoodreporter
. "With the expected monster opening of 'Beauty and the Beast' and the excitement that has surrounded the film, they are already considering a sequel to be released around 2019 or 2020," a source told
hollywoodlife
.
"They want everyone back for an original story. It is the next phase of what Disney would like to do with their live-action sequels to their animated classics," the source added.
The preview tally of
Beauty And The Beast
is the biggest of the year so far. It is also the biggest ever for a Disney live-action title, second-biggest for a PG film and the third biggest ever in March, according to
hollywoodreporter
.
Beauty And The Beast also features Luke Evans, Kevin Kline, Josh Gad, Ewan McGregor
, Stanley Tucci, Audra McDonald, Gugu Mbatha-Raw, Ian McKellen and Emma Thompson in supporting roles.
The film is a story about
Belle, played by Emma Watson, who is taken prisoner by a fearsome Beast, played by Dan Stevens
. In the enchanted castle of the Beast, Belle learns to look beyond his appearance while evading a narcissistic hunter who seeks to take her for himself.
Currently, Disney is developing live-action remakes of
The Lion King
,
Dumbo
and
The Little Mermaid
.