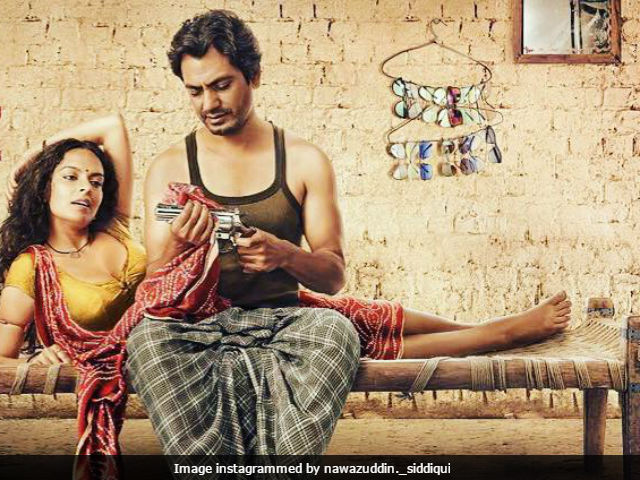 Cast: Nawazuddin Siddiqui, Bidita Bag, Jatin Goswami, Shraddha Das, Divya Dutta

Director: Kushan Nandy

Rating: 1.5 Stars (Out Of 5)

As capricious as its unfounded title, Kushan Nandy's rough-hewn hinterland noir Babumoshai Bandookbaaz is a roaring mess. It misfires on most counts. So, what was all the kerfuffle for? While this Babumoshai obviously has no affinity with Dr. Bhaskar Banerjee, the thriller, no matter how hard it pushes itself, is merely a country cousin of Bollywood's gangster sagas. Bijuria - a fictional police station area somewhere in Uttar Pradesh - is no Wasseypur. And its denizens are emaciated shadows of the trigger-happy, fast-talking thugs that peopled Anurag Kashyap's cult film.

Babumoshai Bandookbaaz, scripted by Ghalib Asad Bhopali, may seem authentic in terms of its location and lingo, but its plot is riddled with holes the size of craters. Even the ever-dependable Nawazuddin Siddiqui, hard pressed to pump life into the poorly conceived titular character of a coldblooded contract killer, can do little to salvage the film.

It whips up plenty of heat and dust and packs rustic romance, love, lust, betrayal, doses of black humour and a great deal of carnage into its tenuous two hours. The characters turn upon each other like hungry hounds baying for blood. Logic is torn to shreds in the bargain. Babumoshai Bandookbaaz, in the end, is a tumbledown see-saw that never heaves itself off the ground.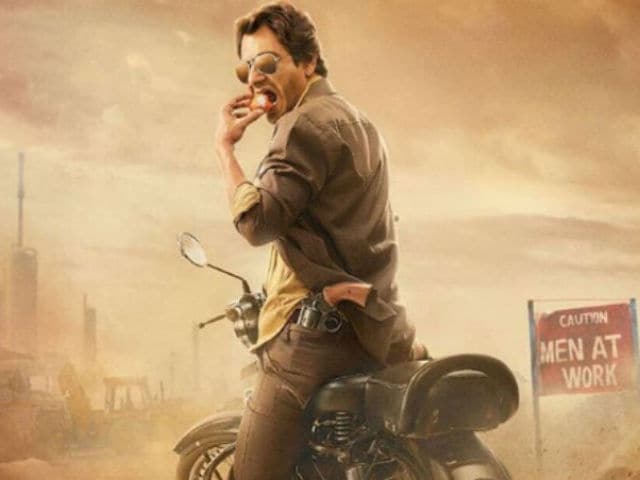 The men are louts and the women are impossible to fathom. As the deviants are introduced one by one, the least that the audience expects is that the characters, at least the pivotal ones, will emerge out of the crowd and assume lives of their own. They don't. The story, whatever there is of it, is all over the place.

Titillation comes by way of a criminal-contractor who derives pleasure from watching the masseur go to work on his wife. A corrupt cop keeps impregnating his ageing wife because she is unable to bear him a girl. And a tough cobbler girl, a victim of sexual assaults by a politician and his brothers, extracts a price from the male protagonist when he hits upon her and expects her to reciprocate his passion. These are sought to be passed off as radical breaks from Bollywood convention. It just doesn't come off.

If last year's Freaky Ali, in which Nawazuddin played the lighthearted lead role of a poor drifter-turned-gangster-turned-golfer with customary flair, didn't measure up to his talent, Babumoshai Bandookbaaz fares much worse. This twisted tale of an impoverished boy who grows up in the badlands of northern India and learns to kill at the tender age of ten for a couple of life-saving bananas, is by far the weakest film that the Mumbai-independent cinema poster boy has ever done.


The character Nawazuddin plays, Babu Bihari, is a hired gun who works for two disparate individuals - the sleazy businessman Dubey (Anil George) and the
paan
-chewing, expletives-spouting politician Sumitra (Divya Dutta). His earning per kill - Rs 25,000, 20 per cent of which he has to share with a middleman - isn't good enough to change his life. His strike rate is, however, high enough to instill fear in the hearts of both victims and benefactors.
But soon enough, he has competition. Another sharpshooter, Banke Bihari (Jatin Goswami), is roped in by the power brokers to supplement Babu Bihari's killing spree. The people who pay to keep the guns blazing then begin to gun for each other. The upshot of the endless skirmishes (one leads into another without ever making much sense) is that the protagonist is caught in a battle of attrition with Banke Bihari, who admits to being a fan of the
bandookbaaz
.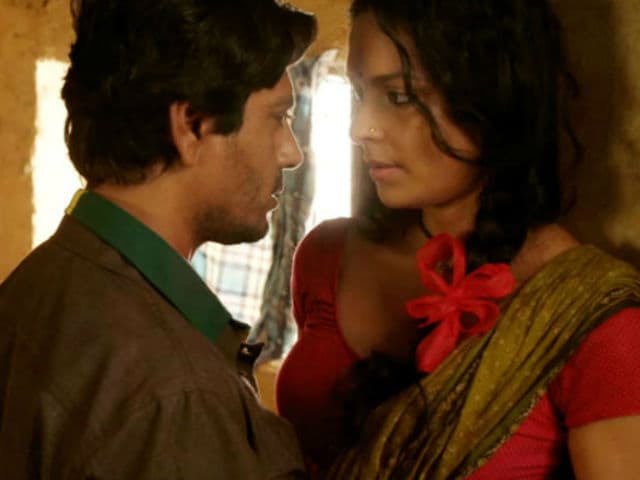 The tussle between the two men, which stems from one's desire to protect his long-held turf and the other's aspiration to wrest control, takes the form of a series of deadly games that soon adds up to much more than the mounting body count. It infects their personal relationships with unsurprisingly violent consequences. A pre-interval twist leads to an eight-year leap. But matters do not get any better. They only turn fuzzier as unsettling secrets are revealed and more people end up dead.

Babu Bihari lives with Phulwa (Bidita Bag), who mends shoes for a living, and Banke Bihari has an open relationship with the local dancer Yasmin (Shraddha Das), who gets to away to a raunchy remix of Hai Re Hai Mera Ghungta. But after a point it stops to matter who is with him and who is out to get whom. It degenerates into an utterly meaningless rigmarole.

Babumoshai Bandookbaaz hurtles towards an insipid, unintelligible climax, which includes a bout of Russian roulette between two adversaries. It is, in the end, much ado about nothing because the outcome of the life-and-death contest is as predictable as everything else in the film.


Nawazuddin isn't at his best for he can be only as good as the script allows him to be. Bidita Bag makes a fair fist of her first Bollywood lead role. Jatin Goswami, too, makes his presence felt. Another proven actor who finds herself hard done by amid the mayhem is Divya Dutta.
The only surprise - nay, shock - that
Babumoshai Bandookbaaz
delivers is an instrumental rendition of a Rabindranath Tagore hymn (
Aguner Parashmoni
) arranged by composer Debojyoti Mishra for the end credits. Has the bard ever had such an ignominy heaped upon him - tailed so casually to a film that revels in blood and gore? The lyric is a prayer seeking purification by fire. If that is what the makers of this film are looking for, let it be said that even a full-fledged inferno cannot purge
Babumoshai Bandookbaaz
.