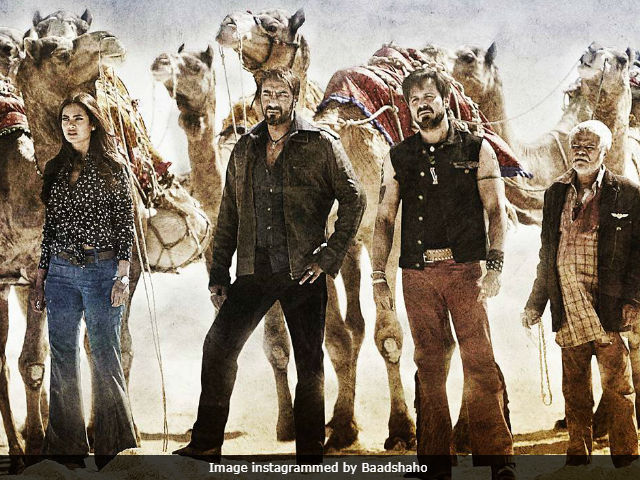 Cast: Ajay Devgn, Emraaan Hashmi, Ileana D'Cruz, Esha Gupta, Vidyut Jammwal, Sanjay Mishra
Director: Milan Luthria
Rating: 1.5 Stars

Director Milan Luthria's fourth collaboration with star Ajay Devgn, Baadshaho, is anything but the emperor of all it surveys. It's more a like a king without a kingdom. The heist thriller is devoid of the sort of highs that could be talked about. Rajat Aroraa's screenplay yields no end of high-voltage action sequences, fist fights, shootouts and explosions staged to the accompaniment of ear-splitting background music. But it lacks the meat to lend the onscreen derring-do real muscle and hold all the flab in place.

What's worse is that at the end of the sound and fury that the film generates, Baadshaho has no climax worth the name. It ends. Just like that. Seriously. We rarely, if ever, see a Bollywood action flick fizzle out so tamely. It's either a radical departure from norm or plain daft: make what you will of it. For this critic, it's the latter.


The fictional tale is set in a real historical context contrary to what a mandatory upfront disclaimer claims. "
Emergency hai, aadha desh jail mein hai
," one desert rat claims with gleeful exaggeration in order to create the simulated setting for the witless, plotless yarn that unfolds amid the sand dunes and whips up a whole lot of dust to no real avail.
The story is wildly fanciful but very basic: a young Rajput queen Gitanjali Devi (Ileana D'Cruz) has her ancestral gold hoard impounded from her palace by the government. The year is 1975 and we hear the voice of Indira Gandhi declaring Emergency while exhorting her countrymen not to panic. The maharani has earned the wrath of a rapacious Sanjay Gandhi lookalike (who answers to the name of Sanjeev and wields tremendous power even over the Indian army).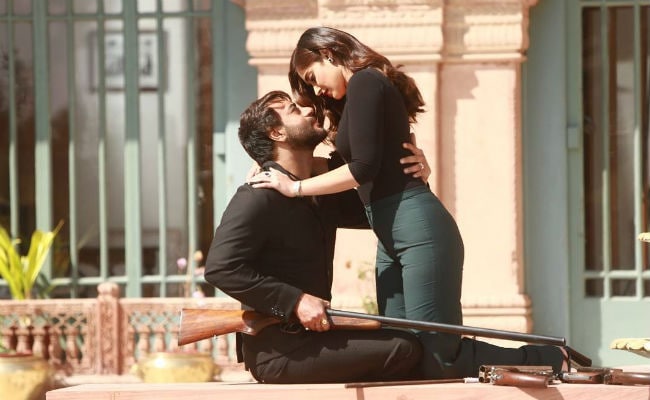 Not one to go down without a fight, the slighted queen, serving time in jail, orders her brooding personal security in-charge Bhawani Singh (Ajay Devgn) to grab the lost booty back for her.

The loyal Bhawani, who is the queen's retainer and secret lover, cobbles together a band of four desperadoes, including the maharani's trusted aide Sanjana (Esha Gupta), for the mission to waylay the high-value consignment when it is transported in an armored truck from Rajasthan to Delhi, an eight-hour trip by road. "Woh army hai, hum haraami hai," he declares, playing down the risk involved, to allay the fears of both the ageing cat burglar Tikla (Sanjay Mishra) and the happy-go-lucky gun-for-hire Dalia (Emraan Hashmi) that he ropes in.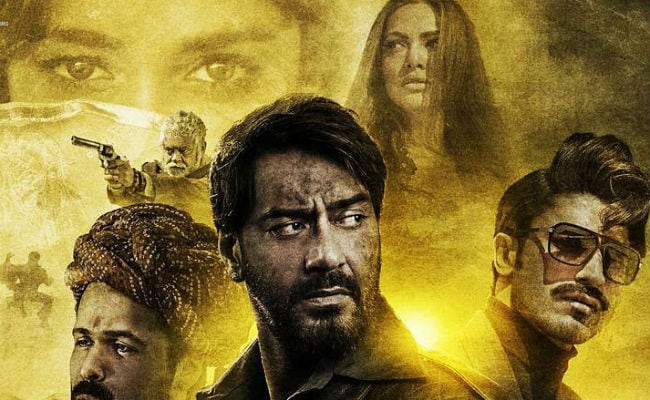 The bunch of badasses takes several detours as the gold is targeted and trailed, but there is little at the end of this flashy but vacuous exercise that glitters and glows. A no-nonsense army officer, Major Seher Singh (Vidyut Jammwal), surfaces and becomes a massive obstacle in the way of queen's assault team.


It transpires that Bhawani isn't the only pawn on Maharani Gitanjali's chessboard. A big pre-interval reveal changes the rules of engagement and blurs the line separating the hunter from the hunted. It's a recipe for disaster. From here on, and that's pretty much all of the second half, all semblance of sense and logic is jettisoned. Cheesy lines - "
jab baat zubaan ki ho toh jaan ki keemat kam ho jaati hai
" or "main batua nahi churata dil churata hoon" - fly as thick and fast as the bullets.
Baadshaho
is the sort of film that banks solely on style. The story is strictly bare-bones, a glaring fact that is sought to be disguised through the means of gratuitous chase scenes and meaningless banter. How much can menacing, gun-crazy men, scheming, seductive women -
the film throws in an item number featuring Sunny Leone
for good measure - and doses of dark humour achieve when all that the characters have to play with is empty bluster?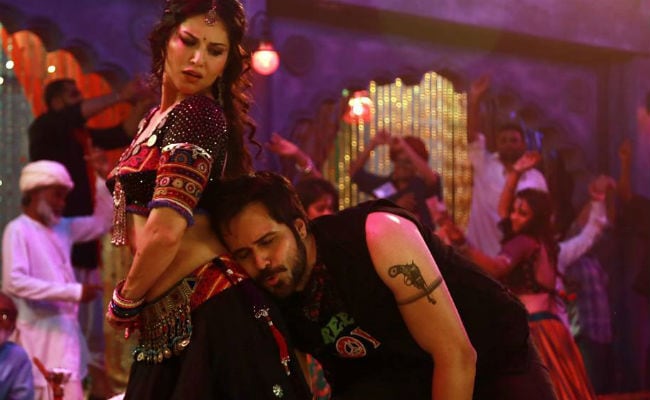 Baadshaho does have a couple of passable performances - one from Sanjay Mishra, whose comic timing as the alcoholic and wisecracking Tikla is phenomenal; the other comes from Hashmi as a loveable, fatalistic rogue. Kohl-lined eyes, a tattoo of a gun on one arm and witticisms such as "I am a camel, leave me where you want, I will find my way back home" define the character he plays. He pulls it off to the extent the script allows him to.

Parts of this vapid actioner are made somewhat tolerable by the two actors who articulate just enough scepticism to mirror exactly what the audience feels about the goings-on on the screen. Sharad Kelkar, in the guise of a policeman, uses his booming voice to great effect. He is heard loud and clear above the din. But no matter how much he roars he remains a bit player.

Sadly, there are too many others in the cast who are swept away by this sandstorm of a movie. The two actresses get the shortest shrift, if not in terms of footage, certainly with regard to what the plot permits them to be. They are pretty mannequins and just as lifeless. Ajay Devgn, whose entry scene takes one's breath away with its utterly nonsensical excess, merely goes through the motions.



It's been said earlier in this review: there is no dearth of surface sheen in Badshaho. But a peep behind the glossy curtain reveals an overcooked but terribly bland curry western that deserves instant banishment to the wilderness that it has emerged from.

One is sure that there will be takers for this piece of cinematic tripe, but the audience deserves better. There can be no two ways about that.