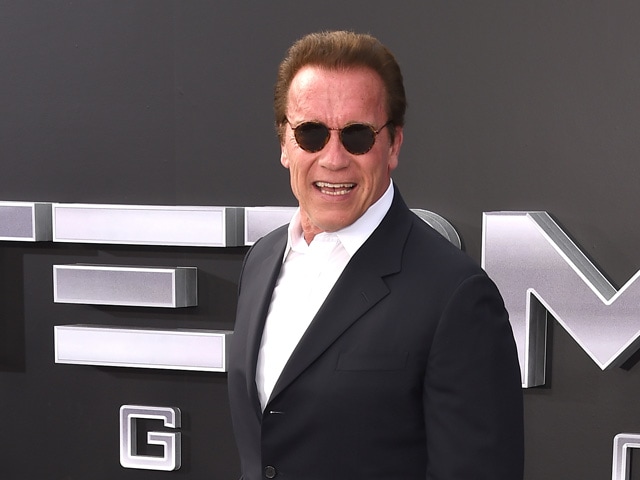 Los Angeles:
Actor Arnold Schwarzenegger said that he found stripping off for his forthcoming action movie
Terminator Genisys
'embarrassing, but fun', reported people.com.
The 67-year-old actor said despite his worries, he enjoys the risque scenes."(Nude scenes) are embarrassing, but fun. It leads to funny conversations and funny dialogue and great humour and everything like that," he said.
"It's inevitable, you have to do it because it's what the movie shows, and there are certain times you can cover things up, and there are certain times you don't and you can't. So what? I don't think there's anyone here that has anything to hide," he added.
Mr Schwarzenegger's co-star Emilia Clarke added, "Well, I had a few things I tried to hide. Naked in a harness was fun, doing stunts, that was good."
The film's director Alan Taylor also revealed it wasn't just the actors stripping off on set.
"We had a wonderful AD (Assistant Director) named Phil Patterson who would always get half-naked whenever there was a nude scene. She'd wander around looking beautiful and then there was Phil, not looking quite good. A team player," he said.