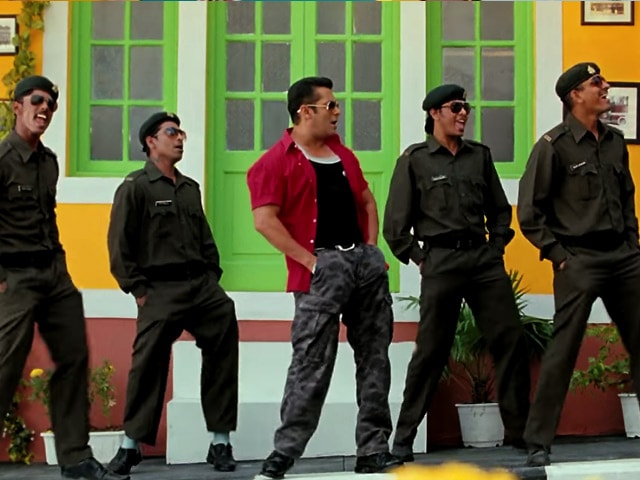 New Delhi:
It would not be incorrect to say that a fluency with dance routines is an aspiring Bollywood actor's friend. Several stars have built careers entirely on the strength of their prowess on the dance floor. In the dance-based film
Any Body Can Dance 2
, actors Varun Dhawan and Shraddha Kapoor showcase more than 20 different dance styles and the promos and trailer are proof enough that they've done a ridiculously good job of it.
Dance numbers have been an essential ingredient in Bollywood films - so much so, that movies without a song-dance routine are commented on for their uniqueness, as Ram Gopal Varma's
Satya
was in 1998. Item songs, romantic sequences, festival celebrations have also demanded that dance numbers be included in scripts, and celebs have given into this demand quite gracefully - even those with self-proclaimed two left feet. Anil Kapoor recently told NDTV that his famous '
dhina dhin dha
' move from Ram Lakhan came about because he was not a talented dancer and was thrilled by the simplicity of the move that he embraced it with fervour. "Even a child could do that step," he said.
Ganesh Mahotsav
has been a favourite inspiration for filmi dance numbers. In
Don
's
Moriya
and
Agneepath
's
Shree Ganesha
, actors Shah Rukh Khan and Hrithik Roshan have risen to the occasion to give Bappa a grand welcome. In
ABCD 2
, director-choreographer Remo D'Souza has included a Ganpati dance sequence -
Hey Ganaraya
. In an interview to IANS, Remo said, "I'm a huge devotee of Ganpati and that is the reason, all my films have a special song sequence on Ganpati."
Now, stars like Govinda and Hrithik Roshan are accomplished dancers. Others like Shah Rukh Khan and Anil Kapoor rely on a signature move. For the younger generation - Ranveer Singh, Arjun Kapoor, Sidharth Malhotra, Ranbir Kapoor and the like - hitting the dance floor is no big deal. Varun Dhawan is already being spoken of in the same breath as Hrithik. Certain unfortunate stars like Sunny Deol and Sanjay Dutt haven't been able to turn dance floor ungainliness to their advantage. And yet others have been revealed as the proverbial
chhupa rustams
- actors who are best known for their histrionics rather than for any particular skill on the dance floor, but can shake a surprisingly mean leg when required even if this goes unnoticed more often than not. Into this category falls actors like Irrfan Khan, Abhay Deol and Rajkummar Rao.
Their choice of scripts have rarely required them to put on their dancing shoes. When they have done so, it mostly escaped public attention.
As the sequel of
Any Body Can Dance
gears up to hit the screens, we take a look five Bollywood actors who danced like nobody was watching, when nobody really was.
Irrfan Khan, 7 Up Advertisement
When you think of Irrfan Khan, dance is not the first thing that comes to your mind.
Paan Singh Tomar, The Lunchbox
,
Piku
, now may be even
Jurassic World
, but definitely not Michael Jackson moves. Watch this advertisement to see Irrfan Khan in a new light altogether:
Abhay Deol, Pyar Ki Kahaani - Honeymoon Travels Pvt Ltd
Abhay Deol can dance? Yes, he can and quite astoundingly well too. The actor, known for his critically acclaimed roles in films like
Manorama Six Feet Under
and
Dev D
, performed with actress Minissha Lamba in
Honeymoon Travels Pvt Ltd
to
Pyaar Ki Yeh Kahaani
, which left everyone spell-bound.
Now, one may attribute his dancing skills to him being a superhero (yes, that's what he was in the film), but then he delivered a repeat performance in
Aisha
:
That can't be a coincidence.
Rajkummar Rao, Fashion Khatam Mujhpe - Dolly Ki Doli
With films like
Shahid
and
CityLights
, you can bank on Rajkummar Rao to deliver a phenomenal performance. But don't judge a book by its cover. Rajkummar has matched steps with one of Bollywood's best actresses known for her impeccable dance skills, Malaika Arora Khan, and lived to tell the tale. In
Dolly Ki Doli
, he kept up with Malaika, who showed him no mercy by giving him an easy time of it. Instead, Rajkummar upped his game and here's how he did that:
Upen Patel, Nach Baliye
Actor Upen Patel's romance with housemate Karishma Tanna on celebrity reality show
Bigg Boss 8
made him a household name of sorts. Now he's showing off his moves on
Nach Baliye
with Karishma as his partner.
The couple have garnered top scores on the show with their innovative themes and near-perfect routines, as judge Chetan Bhagat would say.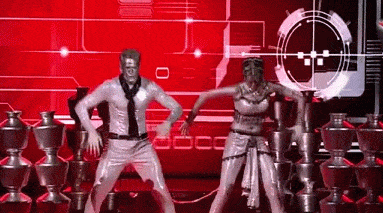 But Upen had already proved his mettle in the field of dance in films like
36 China Town
, where he singlehandedly held court with his performance to
Aashiqui Me Teri
:
Salman Khan, Saat Samundar Paar - Kick
There have been endless discussions about superstar Salman Khan's dance skills. Between his belt buckle move for
Dabangg
, pocket dance for
Dhinka Chika
and towel dance in
Jeene Ke Hai Char Din
, many have argued that Salman cannot dance or that he is so accomplished a dancer that he makes the ridiculous sublime.
However, check out his
Saat Samundar Paar
gig, which we think is totally
Kick
-ass: