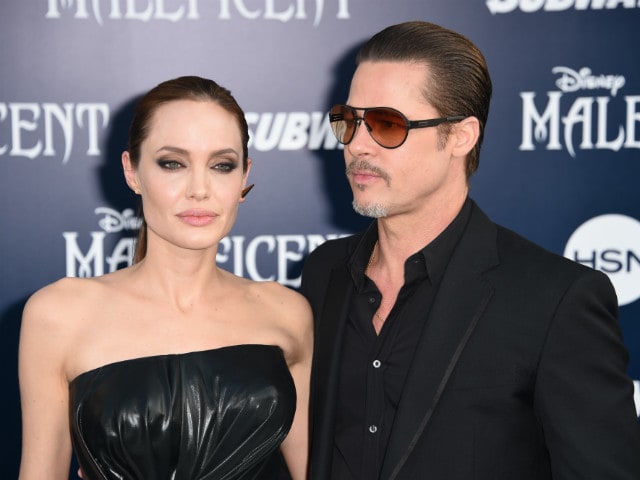 Highlights
Angelina Jolie filed for divorce from Brad Pitt on Monday
Angelina Jolie and Brad Pitt married in 2014
Angelina Jolie and Brad Pitt have been together since 2004
New Delhi:
Actress Angelina Jolie has filed for divorce from Brad Pitt
and Twitter is grieving over the dissolution of the entity formerly known as Brangelina.
Angelina is divorcing her husband of two years because she disagreed with Brad's parenting style, reveals
TMZ
. She is asking for custody of
their six children
and is not seeking spousal support.
Angelina Jolie and Brad Pitt started dating after meeting on the sets of
Mr & Mrs Smith
in 2004. They married in 2014 and are parents to three adopted and three biological children, who use the last name Jolie-Pitt.
For several months now, Angelina and Brad have been rumoured to be on the brink of divorce. Now that they really are divorcing, social media is heartbroken.
#Brangelina is the top trend on Twitter at the time of writing this.
Fans were devastated:
so I know there are real issues in the world to consume my attention...but this #brangelina news is kinda heartbreaking...

— Porscha (@Porscha_) September 20, 2016
No more #brangelina eh? And I thought those two crazy kids might actually make it work

— Angela Night (@Angelheartnight) September 20, 2016
That moment when you trusted #Brangelina more than yourself.. pic.twitter.com/8Z02TkHLo0

— Rod Magaru (@rodmagaru) September 20, 2016
This can't be true, they were so beautiful together
#brangelinapic.twitter.com/jzQwHla8XK

— ana (@kingstylles) September 20, 2016
F.R.I.N.D.S
star Jennifer Aniston, with whom Brad was still married to in 2004, was also brought up in a number of tweets:
Jen Aniston rn, probably #Brangelinapic.twitter.com/QjFfMSaoGs

— Shari (@Sharipep) September 20, 2016
What?? #Brangelina is trending? Their done? I am shocked. I mean, it's not like they broke up a marriage to be together! #Karmapic.twitter.com/qqnfeIIAMr

— trigirl72 (@trigirl72) September 20, 2016
The marriage of an actress who wore vials of her ex's blood around her neck to an affairing Hollywood actor didn't last? Shocker #Brangelinapic.twitter.com/BLhF1K5CWx

— Clare Siobhan Byrne (@Byrnie91) September 20, 2016
Some, however, found it in their hearts to joke:
International media destabilized #Brangelina :p

— Miguel Lizada (@mlizada) September 20, 2016
What #Brangelina is done? I can't be adopted anymore! What!!! pic.twitter.com/TgwlaSO7Gc

— Freddie (@Freddiemaize) September 20, 2016
Anyone remember what happened the last time a Hollywood superstar divorced their spouse and took the adopted children? #Brangelinapic.twitter.com/nxpijn4SXm

— Darryl Kenion (@Dreal6627) September 20, 2016
Angelina Jolie and Brad Pitt last starred together in 2015's
By The Sea
, directed by Angelina. The film, an examination of a failing marriage, received mixed reviews.