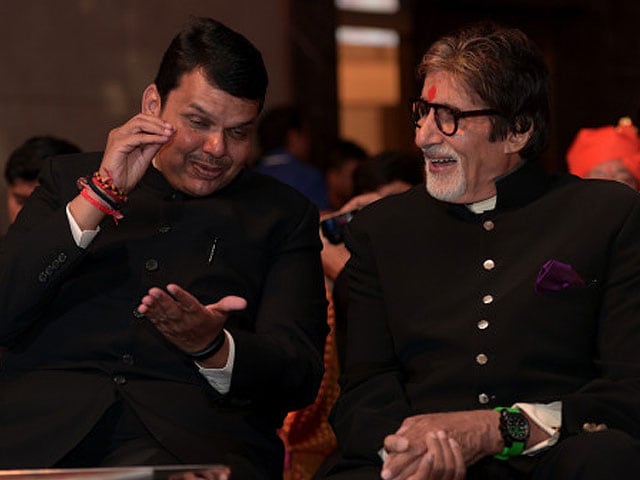 Mumbai:
Actor Amitabh Bachchan, who unveiled the first edition of the Maharashtra International Travel Mart (MITM) here, said that Mumbai should be branded as the 'Entertainment City' of the world.
"This is the most worthy and valuable initiative that the Maharashtra government has taken. Our films are popular worldwide. Maybe if we all work together with the Government of India and with my effort as a member of this initiative, we can definitely make Mumbai as the 'Entertainment City' of the world," said Mr Bachchan.
Maharashtra Chief Minister Devendra Fadnavis also attended the launch of MITM, a three-day congregation to attract buyers and sellers from the tourism industry across the country and the world, here, on September 28.
Big B, who is the official tourism ambassador for Gujarat, highlighted the beauty and tourism prospects of Maharashtra.
"Promotion of tourism is very close to my heart. I don't know whether it will be counterproductive for me to promote Maharashtra tourism despite being a brand ambassador of tourism for the adjoining state of Gujarat, I shall be more than happy to do it," he added.
"Everything I have achieved has come to me during the time when I was in this city (Mumbai). I thank Mumbai and people of this country," said Mr Bachchan.
Mr Fadnavis also said that in order to seek permission for shooting a film, one has to apply online henceforth, and the permission has to be granted within seven days. A new website and phone application to promote tourism was also launched at the event.