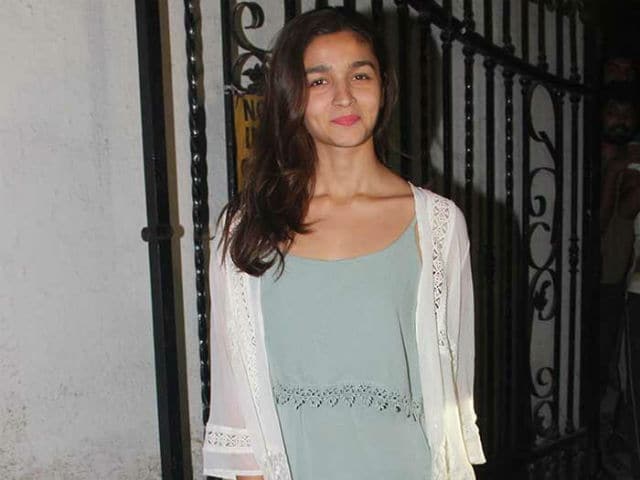 Highlights
Alia said that Udta Punjab was a 'physically demanding film'
Udta Punjab also stars Shahid Kapoor and Kareena Kapoor Khan
Udta Punjab, directed by Abhishek Chaubey, will release on June 17
Mumbai:
Actress Alia Bhatt said that playing a hockey player was physically quite challenging for her and she had to push herself to look convincing onscreen.
Alia, 23, plays a Bihari migrant in
Udta Punjab
, who is a hockey player in Abhishek Chaubey's
Udta Punjab
.
"It was hectic. Also, it was a physically demanding film. I had to push myself despite the injuries I had. I trained for hockey before starting the film. One would need to have a lot of years of practice to pull that off convincingly," said Alia.
Alia
said that she was "pretending" to know how to play hockey.
"I was just pretending to know how to play hockey. I got a lot of help from the director, the coach and the students over there to get the body language correct. I did try, worked hard, and wanted to be comfortable with the hockey stick and bring out a certain ease which comes from the body language of hockey players. There is a little strength and force and I wanted to bring that in my character," added Alia.
Abhishek Chaubey's
Udta Punjab
, which also stars Shahid Kapoor, Kareena Kapoor Khan and Diljit Dosanjh, highlights Punjab's drug problem and related issues. It will release on June 17.