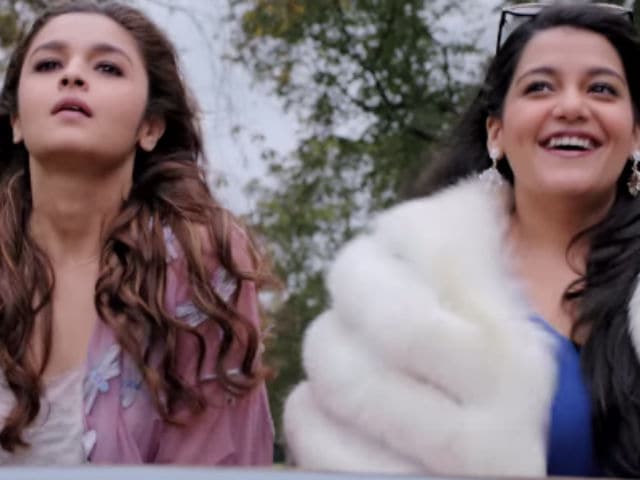 Mumbai:
Shahid Kapoor's sister Sanah, who will be sharing screen space with the actor and her father Pankaj Kapur in
Shaandaar
, said that she was intimidated by her father more than Shahid.
"More than Shahid, it was my father who was more intimidating. He is one of the best actors we have in the country, so when I got to know that I would be working with him, I was of course a little scared. There was a pressure," Sanah told PTI.
"But I knew, with my father and brother around me, I had a safety blanket. You automatically feel comfortable when you know your family is around," she added.(Also Read:
Mira Fits in the Family Very Easily, Says Shahid's Sister Sanah
)
Sanah has also featured in the song
Gulaabo
along with Shahid and Alia Bhatt. She said that she was initially scared to perform with her brother, who is known for his excellent dancing skills.
"I was very nervous on the first day. But the atmosphere of the song was such that once the camera started rolling, I wasn't his sister, nor was he my brother. We both were playing our characters and what followed was pure fun, as is evident in the song," said Sanah.
Sanah plays the role of Alia's sister and the two hit off instantly."Alia is amazing, very supportive and extremely sweet. Our chemistry was so natural, it was just free flowing. We felt like real life sisters together," she said.
Sanah, daughter of Supriya Pathak and Pankaj Kapur, is the new entrant in the list of star kids, but the young actress is aware of the pressure which comes with the tag.
"While auditioning, I didn't tell anyone who my parents were. If you are talented and passionate, then you will get work. I didn't start my film career as the main lead nor did I use my celebrity status. Because I come from a film family, I am aware that people expect more from me. So the pressure is there but everyone has their own experiences," she added.
"There are no do's and don'ts. I want to choose good scripts and work in good films. There are no restrictions from my family either. They have been very supportive and want me to do well," she added.
Directed by Vikas Bahl,
Shaandaar
is scheduled to release on October 22.