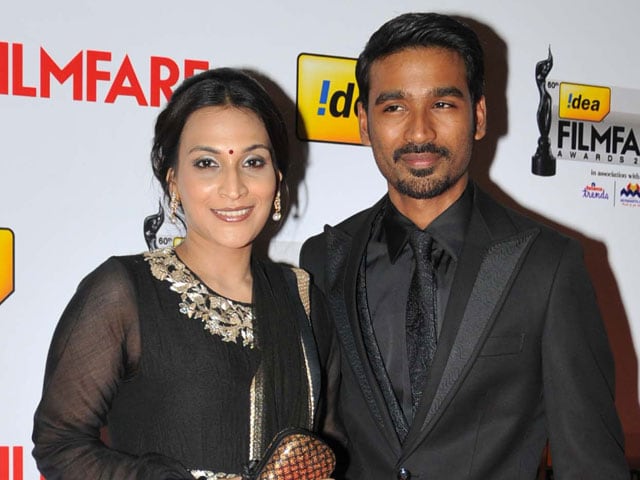 Chennai:
Superstar Rajinikanth's daughter Aishwaryaa R Dhanush, recently made news when she launched a new YouTube channel. The channel will be a platform for new short filmmakers to promote their content to a large audience.
Promoting south Indian content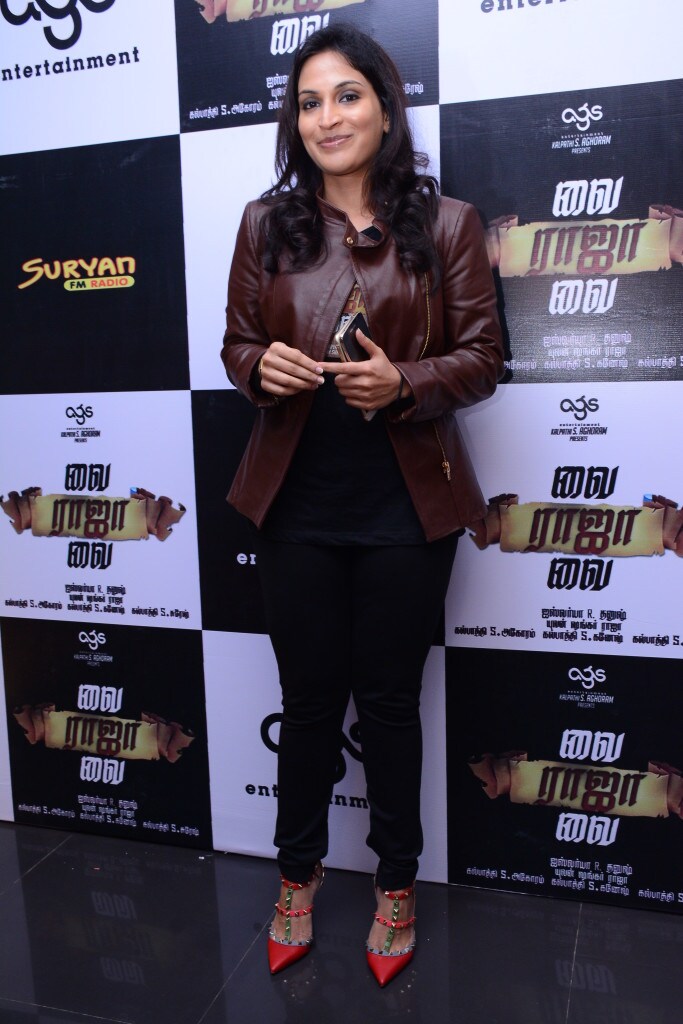 The lady at the helm of affairs said why she chose to jump into the social media bandwagon. "I have been meaning to do something like this for quite some time. I have seen people on Twitter and Facebook trying to reach around to 500 people and sometimes, they have really good content. This is where 10 Entertainment will step in. Through our YouTube Channel, we will market such content (Short films) from four south Indian languages - Tamil, Malayalam, Telugu and Kannada to all our social media pages. With sister concerns like Wunderbar films and Divo, we have a significant reach of about 5 million subscribers and this we hope, will help them get the right opportunity," said Aishwaryaa.
Their terms and conditions reveal that they do not intend to make or produce full-fledged feature films with the selected short films but the opportunity to showcase such films to such a large audience has already got them sizeable number of entries. Aishwaryaa hopes to streamline the process and promote a bunch of films every month.
Be it directing films or marketing short films, Aishwaryaa seems to know the pulse of the audience. "While growing up, we were pretty much kept away from films. I always wanted to be a lawyer and my other interest was in writing stories. That's how I ventured into making films. In fact, I started out by making short films with people I know. I am grateful to Dhanush for giving me the confidence to make feature films," she added.
When she was asked about the transition from watching movies on the sidelines to directing films, she said: "For me, the transition was much easier as I was working with people I knew and whenever I got panicky, Dhanush would help me out."
Dhanush Vs Rajinikanth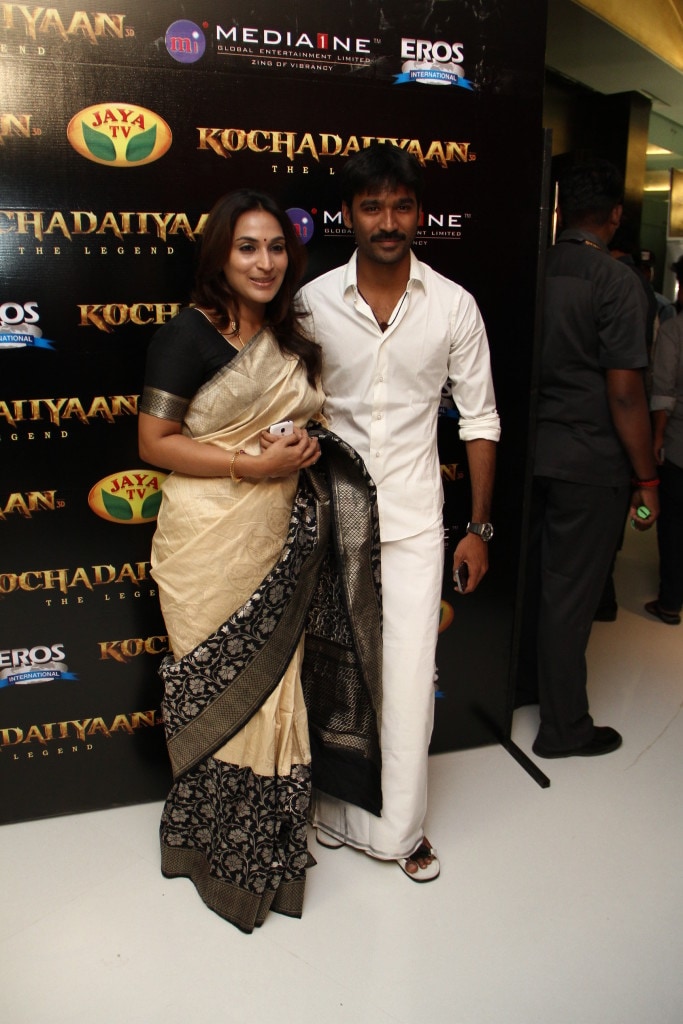 If the craze that her father's films generate defies any logic; her husband Dhanush is not only a seasoned performer but also a social media darling with the very famous song
Kolaveri Di
to his credit. Aishwaryaa is of course super proud of the men in her lives, but for a very different reason. "One huge similarity between my father (Rajinikanth) and my husband (Dhanush) is that they know how to keep films out of our lives. They are both great husbands, as well as great fathers! They balance it so well that it made it easier for me as well (while making films)."
Films, family and fans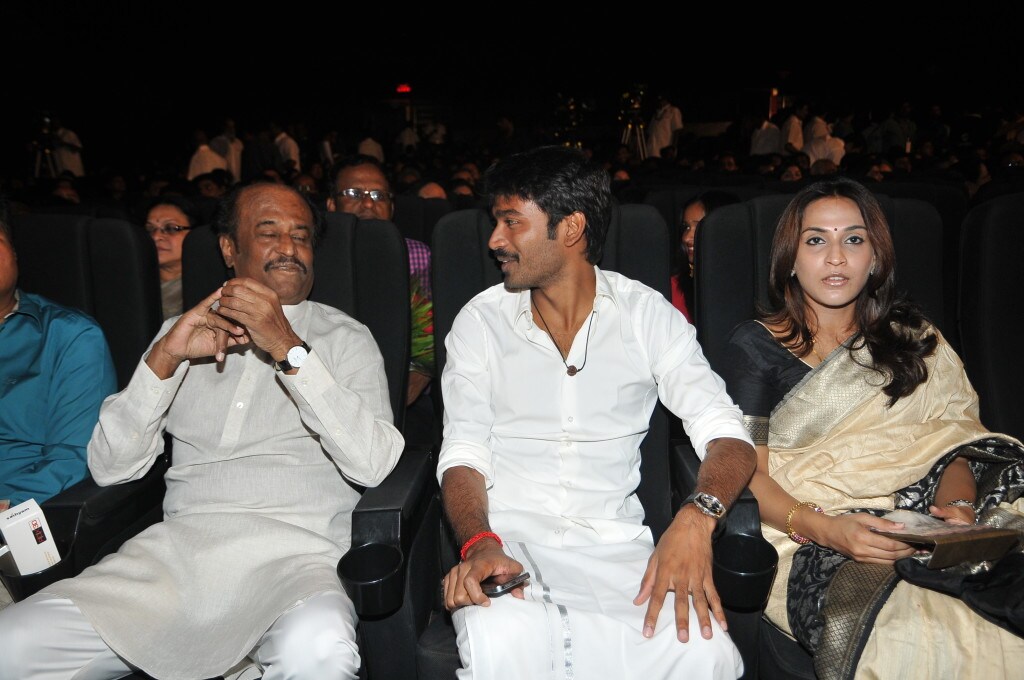 "Every time, there is a film release, there is lot of excitement at home and prayers as well. But, that's about it. We take everything in our stride. As for the fans, we are blessed to have such a large extended family."
Regarding her new venture, she said: "You don't have to impress anyone, just be yourself and think out of the box!"