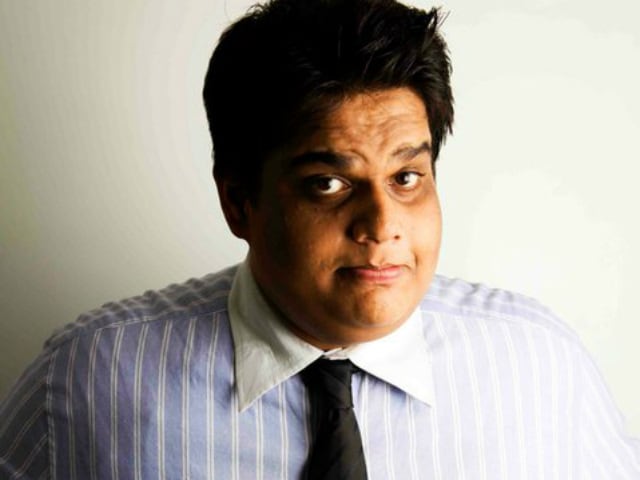 Highlights
Tanmay's video imagined a conversation between Sachin and Lataji
Tanmay Bhat says Twitter has no claim to higher moral ground
Tanmay and AIB made headlines last year with their controversial 'Roast'
New Delhi:
Tanmay Bhat of the comedy collective AIB posted and then deleted two tweets on Monday in which he slammed Twitter for calling him 'crass.' Mr Bhat has been savaged on social media after he posted a video mocking cricketer Sachin Tendulkar and singer Lata Mangeshkar on May 26.
In his now-deleted tweets, Tanmay Bhat said Twitter has no claim to higher moral ground:
"
Sab aise baat kar rahe hai jaise har baar life mein sirf
George Carlin level thought provoking joke
nikla hai unke muh se
."
"LOL, Twitter,
jaha pe logo ke marne se pehle unke marne ki khabar trend hoti hai
'tasteless'
aur
'crass'
jaise
words
use kar rahi hai
."
Mr Bhat braved the hate directed at him in previous tweets posted over the weekend:
When you guys write about me tomorrow can you please use my snapchat ID - it's thetanmay thanks

— Tanmay Bhat (@thetanmay) May 28, 2016
Roast wale din yaad aa gaye by god pic.twitter.com/VgEPkaZy9e

— Tanmay Bhat (@thetanmay) May 29, 2016
bharat mata ki jai

— Tanmay Bhat (@thetanmay) May 29, 2016
A video titled 'Sachin vs Lata Civil War' imagined a conversation between Sachin and Lataji and was posted by Mr Bhat with a disclaimer that read: "I make such nonsense on my Snapchat."
On Twitter, few appeared to find it funny, many denounced it as offensive. Actors like Riteish Deshmukh and Anupam Kher said they were shocked and disgusted. 'Tanmay Bhat' trended on Sunday.
On Monday, there were fresh tweets against Mr Bhat:
Tanmay Bhat video on Sachin, Lata ji wasn't even funny. Quality of jokes was substandard. I keep my outrage for more deserving things.

— Shaitaan Khopdi (@shaitaankhopdi) May 30, 2016
'Lata Mangeshkar should die bcz John snow is dead' By that logic Tanmay Bhatt should immediately commit suicide as Dinosaurs are extinct.

— Parneet Kaur (@FunnyAngleView) May 30, 2016
Stray voices spoke up in support of Mr Bhat:
The hero worship has got to stop. Stand up comedians have every right to speak and make jokes on personalities, be it Sachin or Lata.

— Ankit Maheshwari (@ank_hesh) May 30, 2016
The Raj Thackeray-led Maharashtra Navanirman Sena or MNS has filed a police complaint against Tanmay Bhat and threatened to beat him up.
Mr Bhat and AIB made headlines last year when their 'Roast' of actors
Ranveer Singh
and Arjun Kapoor provoked similar complaints and was finally taken offline.