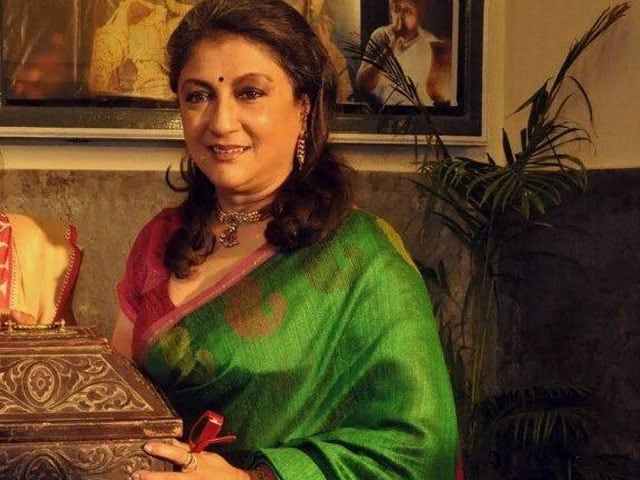 Kolkata:
Filmmaker Aparna Sen lashed out against Vishwa Hindu Parishad leader Sadhvi Prachi's comments on Shah Rukh Khan on November 3 and called for legal action against her.
The National Award-winning director tweeted on Tuesday:
Can't believe Sadhvi's reaction to SRK on tv! They're ones who want to break the country apart! There should be legal action against her!

— Aparna Sen (@senaparna) November 3, 2015
The political leader on Tuesday reacted to SRK's comment, who was speaking at a Twitter townhall organized by a media house, and said: "The country is becoming increasingly intolerant. Respect those who returned government awards, but (I) won't return mine." Following which Sadhvi Prachi called him a "Pakistani agent". (Also Read:
Shah Rukh Khan: Intolerance is Increasing, But Won't Return Awards
)
A host of well-known film fraternity members like Dibakar Banerjee, Anand Patwardhan, Paresh Kamdar and Harishchandra Thorat have returned their awards as a mark of protest against 'growing intolerance' in the country, following recent events like the lynching of a Muslim man in Dadri of Uttar Pradesh over rumours that he had consumed and stored beef, the murder of Kannada rationalist scholar M M Kalburgi and the police raid in Delhi's Kerala House.
However, Ms Sen advocated drafting a joint letter of protest to President Pranab Mukherjee instead of returning awards.
Emotion behind returning awards laudable. But they were not all awarded by the present Govt. Any sense in Ray returning...

— Aparna Sen (@senaparna) October 31, 2015
@...award for Pather Panchali that he rcvd in 1956, for instance? We shd send a joint letter of protest to the President instead.

— Aparna Sen (@senaparna) October 31, 2015
She also wrote:
Let us all sign a joint letter to the President to protest against the curbing of freedom of speech. Who will draft the letter?

— Aparna Sen (@senaparna) November 3, 2015