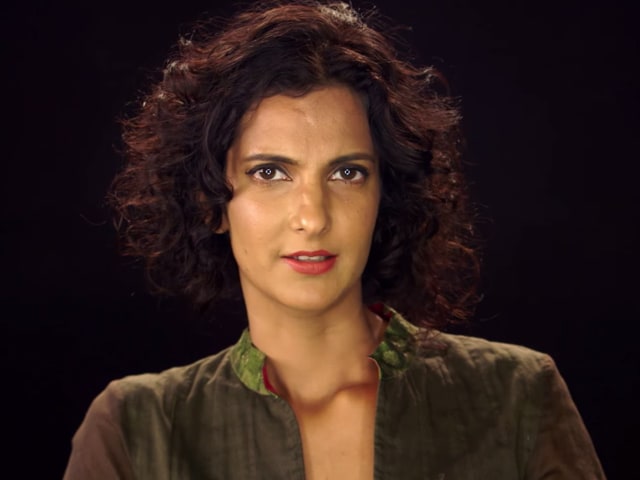 New Delhi:
In a video titled 'Breaking the Cycle of Violence,' actress Poorna Jagannathan reveals that she was sexually assaulted at the age of nine and addresses the importance of speaking up about gender-based violence. The almost three-minute-long film is part of WEvolve, a World Bank campaign to empower young men and women.
In the video, Poorna describes her childhood living with an alcoholic father as 'a bit of a roller coaster' and says she was told not to talk about 'the darkness.'
"The other person in our house was silence," she says.
Poorna, best known for her role in 2011 film
Delhi Belly
, speaks about being assaulted and not speaking up: "My first encounter with sexual violence was probably when I was nine. There was a neighbor, a family friend who got his hands on me and he obviously told me not to tell anyone but I had learnt that lesson before. I've encountered so many situations as a child or as a young adult that were violent but I wouldn't speak about it. There was a code that you didn't talk about it."
She also reveals that travelling in Delhi buses left her body bruised and marked from the groping. "It was so routine," she says, a sentiment that might perhaps strike a chord with many female commuters.
"I always thought that silence was the best, safest, most acceptable way of coping," Poorna says in the video.
After the 2012 gangrape and brutalization of a 23-year-old medical student on a Delhi bus, Poorna produced and appeared in 'Nirbhaya,' a play by Yael Farber in which participants spoke up about experiencing sexual assault. 'Nirbhaya' won the 2013 Amnesty International Award.
Poorna, who has a role in season three of acclaimed American TV show
House of Cards
, is the latest celebrity to speak about being sexual assaulted after Pakistani actress Somy Ali and Hollywood star Ashley Judd. Bollywood actresses Deepika Padukone and Kalki Koechlin have also addressed gender violence. (Also Read:
I Was Sexually Assaulted When I Was Just Five, Somy Ali
)
Watch: