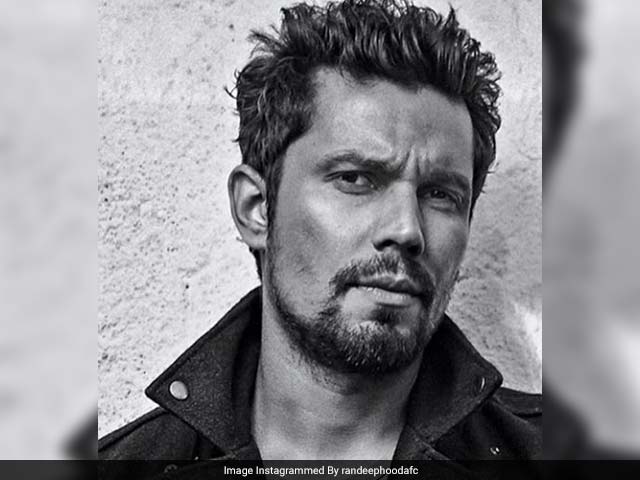 Highlights
Randeep Hooda says his intentions have been misread
'I'm being held responsible for instigating hate threats,' he wrote
'That was never our intention,' he added
New Delhi:
In a Facebook post, actor Randeep Hooda has written "don't hang me over a laugh" and urged that he not be blamed for 'instigating hate threats' against Gurmehar Kaur, the the soldier's daughter whom he and cricketer Virender Sehwag
have been accused of bullying
. Ms Kaur, a student at Delhi University who has criticised the BJP's youth outfit ABVP over campus violence in Delhi's Ramjas College, has also protested war, holding a placard that read, "Pakistan did not kill my father, war killed him." A tweet from Virender Sehwag in which he held up a similar sign that read, "I did not score two triple centuries, my bat did." The tweet went viral and both Mr Sehwag and Randeep Hooda, who quoted it, have been accused of mocking Gurmehar Kaur.
Now, the embattled actor says
it was just fun
. In his Facebook post, Randeep Hooda writes, "Viru cracked a joke and I admit I laughed. He is so witty and this is one of the million other things he has said that made me crack up."
The 40-year-old Sarbjit star
says his intentions have been misread: "But now, lo and behold, I'm being held responsible for instigating hate threats against a young girl, shockingly by the girl herself. That's absolutely untrue. That was never our intention and our tweets is not the source of all the hate she might be receiving."
Mr Hooda, who has been locked in arguments with journalists on Twitter over his quoting of the tweet, blamed the media for what he describes as 'attaching labels': "She wasn't tagged in his joke nor in my amusement. But some journalists, among others, are trying hard to give this all kinds of colours to malign us and prove their point. They want to attach labels to us to further their agendas. That's bullying and if you think you can bully us, you have another thing coming."
He also writes that Ms Kaur's 'voice is important' and denies charges of being insensitive to fallen soldiers.
Read Randeep Hooda's post here:
Mr Hooda, star of films such as
Rang Rasiya
and
Highway
,
was last seen in Salman Khan's Sultan
and is currently making a film based on the
Battle of Saragarhi
.