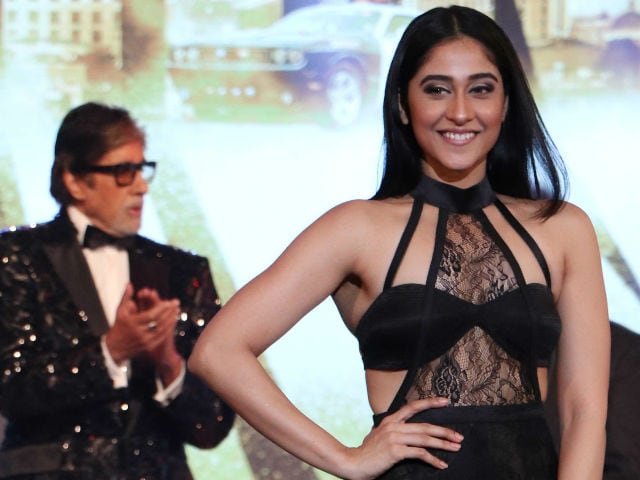 Highlights
Regina Cassandra will be seen in Aankhen 2
It's (Bollywood) a bigger platform and the reach is wide, she said
Regina's upcoming film is Nenjam Marappathillai
Chennai:
Actor Regina Cassandra, who is making her Bollywood debut with filmmaker Anees Bazmee's
Aankhen 2
, says it's an achievement for any southern actress to make it to Hindi film industry.
"For most southern actresses, entry to Bollywood is their ultimate dream. It's considered a big feat because it's a bigger platform and the reach is wide. I never expected to be making my Bollywood debut on such a big platform," Regina told IANS, describing the whole process of being signed on for the project as an "out of the blue" moment.
"I was in Mumbai to audition for another film and my pictures got circulated. A week later, I got a call from an agency and I was told that the makers of
Aankhen 2
, impressed by my pictures, wanted to meet me. I hopped on a flight to Mumbai, went and met the producer, heard the story and I was signed on within a day," she said, adding she had to do a photo shoot instead of an audition.
In the film, Regina will be playing a character with two shades, both positive as well as negative.
"It's an interesting character. She's a nice person at heart, but some circumstances change her. It's a con-heist thriller and I'm excited to be sharing screen space with a big star cast including Amitabh Bachchan, Anil Kapoor and Arjun Rampal," she said.
Regina, who is looking forward to start shooting from January 2017, will polish her Hindi skills in the interim.
"I'm not completely alien to the language. I can talk pretty well in Hindi, but I might have a south accent. Although I haven't had the opportunity to speak in Hindi all these years, I want to converse in the language as much as possible now," she said.
Having signed three Tamil projects in the last couple of months, Regina doesn't like to believe she's on a signing spree.
"I think most people have this misconception that if an actor doesn't sign a film in six months, he or she is assumed to be out of work. When you sign three projects in quick succession, then it's believed that the actor is on a signing spree. An actor's life is very unpredictable; it needs to be planned carefully. Despite having films in your kitty, you might not have a release on year," she said.
"I signed only three films out of ten offers that came my way. If I was on a signing spree, I would've signed all the ten projects. It's not like I've only been getting work in the last few months. I've been getting work and I chose projects that I thought were exciting," she explained.
Regina currently awaits the release of Tamil horror-thriller
Nenjam Marappathillai
and she has also started working on Telugu film
Nakshatram
.
(Except for the headline, this story has not been edited by NDTV staff and is published from a syndicated feed.)