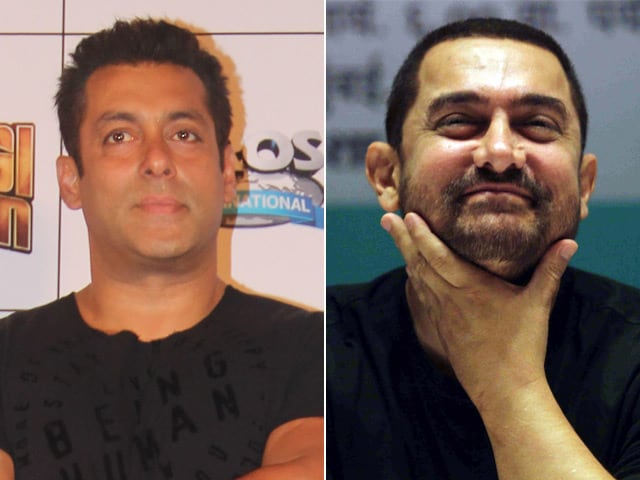 New Delhi:
One of the most dreaded moments on showbiz red carpets is a same pinch outfit on different celebs - rare, but it has been known to happen. But what happens when this phenomenon takes over Bollywood's big screen instead of being restricted to a fashion outing? More often than you might think, filmmakers have zeroed in on similar themes despite the array of stories available to excite their creative sensibilities. For instance, no less than three films about Bhagat Singh were made in 2002, with Ajay Devgn, Bobby Deol and Sonu Sood playing the martyred revolutionary.
Remakes and oft-explored themes (like Romeo and Juliet) apart, many highly anticipated projects promise similar storylines and therefore endanger each other's prospects on the silver screen.
In 2016, one such big game will unfold when
Andaz Apna Apna
co-stars Aamir Khan and Salman Khan will wrestle on the big screen in
Dangal
and
Sultan
respectively.
Sultan vs Dangal
:
As soon as production giant Yash Raj Films made the first official announcement regarding its upcoming film
Sultan
on June 23, it created a stir in Bollywood. After all, it features superstar Salman Khan and the film will release on the actor's favoured Eid weekend in 2016 - what is there to stay calm about?
In and as Sultan, the actor's character is a Haryanvi wrestler Sultan Ali Khan. And here come the same pinch alert.
Salman's superstar friend Aamir will also be seen as a Haryanvi wrestler in his film
Dangal
, which is expected to hit the screens in December 2016. While Salman's film is expected to be a fictional story, Aamir's
Dangal
is based on the life of former wrestler Mahavir Phogat and his wrester-daughters Geeta and Babita.
Salman's
Sultan
, directed by Ali Abbas Zafar, will go on the floors in November this year. Aamir's film begins shooting a month earlier and the actor has already started prepping for his role in
Dangal
, for which additional and main cast members are being simultaneously recruited. Mr Perfectionist is leaving no stone unturned to look convincing as a wrestler and currently weighs 98 kilos.
Now, neither
Dangal
nor
Sultan
are remakes but nonetheless, chances are that comparisons will be drawn. One can argue that Salman's film may have edge above Aamir's since it will release before
Dangal
. But it's not the first time that Aamir Khan will be facing the issue of similar plots.
OMG! Oh My God vs PK
: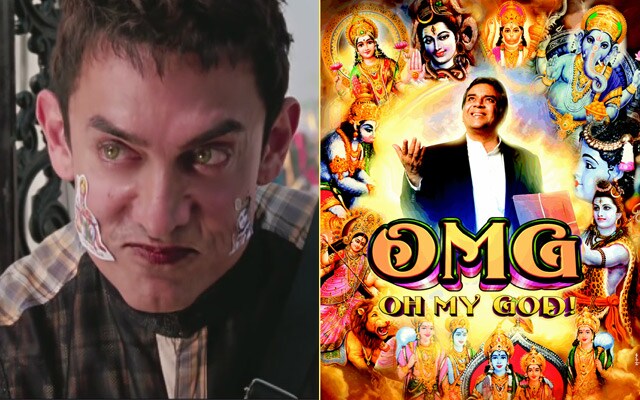 His last release
PK
had also drawn comparisons with 2012 film
OMG! Oh My God
. The Umesh Shukla-directed satire on the exploits of religious institutions was loosely based on Gujarati play
Kanji Virudh Kanji
. The film, starring Paresh Rawal and Akshay Kumar, was a sleeper hit and was critically acclaimed.
Two years after that, Aamir Khan and his hit-making team - Vidhu Vinod Chopra and Rajkumar Hirani - smashed the box office with
PK
. The film had a similar theme, satirizing the fallacies of religious institutions but with a twist. While in
OMG! Oh My God
it was an atheist who questioned the 'guardians of gods', religious dogma and the (mal)practices of it were laid bare by an alien, played by Aamir, in
PK
.
PK
was initially compared to
OMG! Oh My God
but it did way, way better business than the older film. While
PK
's life time collection is in the region of a whopping Rs 700 crores,
OMG! Oh My God
made a mere Rs 81 crores in comparison.
The curious case of same pinch continues with other recent films.
Dirty Politics vs Madamji
: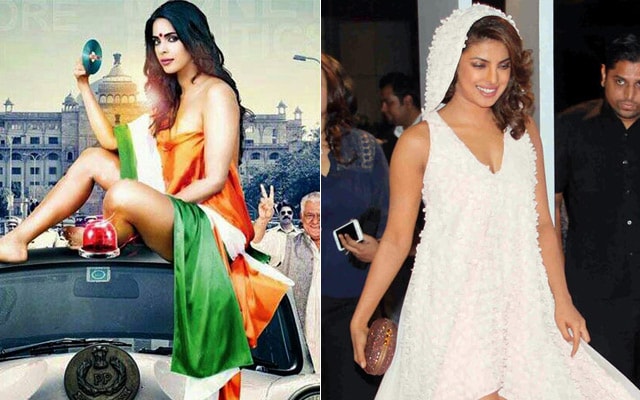 While Aamir Khan put on a brave front and went ahead with his film, some actors chose to not take the risk. Actress Priyanka Chopra had announced her maiden production venture
Madamji
(now it seems) ages ago but recently shelved the project, reportedly due to the plot's similarity with Mallika Sherawat's film
Dirty Politics
which released in March this year.
In the KC Bokadia-directed film, Mallika plays the role of a nautch girl who journeys from the dance stage to the political arena and in the process disrupts the political game set by Om Puri, Anupam Kher, Jacky Shroff and others.
Priyanka's
Madamji
, which would have reunited her with her
Fashion
director Madhur Bhandarkar, was reportedly going to be made along similar lines and therefore dropped the project altogether. Since the second half of the same plot never made it to the silver screen, one cannot know for sure the outcome of that battle. But keeping in mind Priyanka's fan base and critically acclaimed films in addition to Mr Bhandarkar's history with women-oriented films, we can assume it would have been a better show than
Dirty Politics
, which failed to impress critics and cash registers.
Ketan Mehta's
P Se PM Tak
, which released in April, also featured a prostitute-turned-politician as its central figure but came and went without making the slightest dent in box office business or critics' reviews.
DDLJ vs Humpty Sharma Ki Dulhania
:
There is another way to pull off a same-pinch scenario - call it a tribute.
Last year's
Humpty Sharma Ki Dulhania
fared well at the box office and won over the critics and audience alike. It was also, however, compared to Bollywood's beloved romance saga
Dilwale Dulhania Le Jayege
. From the very beginning, the Karan Johar-produced film, starring Alia Bhatt and Varun Dhawan, was marketed as an update of
DDLJ
, which had Shah Rukh Khan and Kajol in the lead roles.
They also incorporated
DDLJ
's famed
sarson ke khet
scene and the film's iconic poster featuring Kajol in SRK's shoulders (in reverse).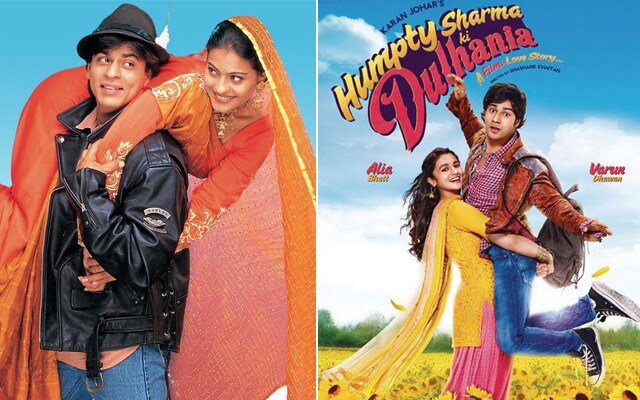 While the core of
DDLJ
and
Humpty Sharma Ki Dulhania
remained the same, the subplots differed slightly. Example - in the latter, Raj (rechristened Humpty) was desi while Simran's (renamed Kavya) betrothed was an NRI.
To sum up, in case of similar plots and themes, some celebs take their chances and put their faith in their fans while others don't take the risk. Yet others go a step ahead and make the story their own with beauty.