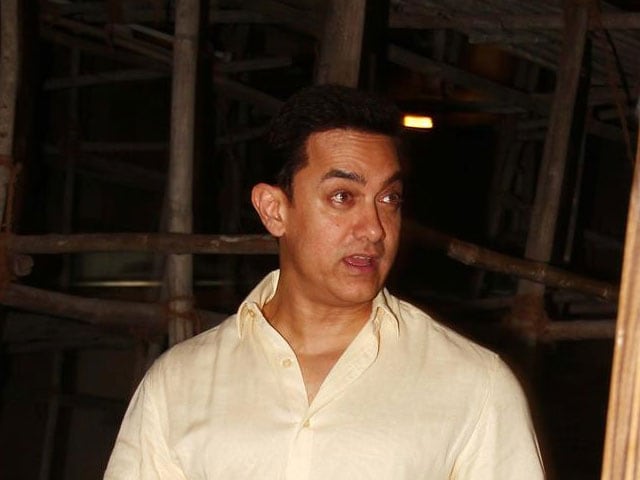 Bollywood superstar Aamir Khan feel expletive-laced 'AIB Roast' was not funny rather it "perpetuated verbal and emotional violence" and those who were involved should face the consequences if any law has been broken. (Also read: Anurag Kashyap on AIB Roast, AAP Victory)

The PK star, who has seen only two clips of the show, said he found it very disturbing and had scolded friends Karan Johar and Arjun Kapoor for being a part of it. The roast also involved Ranveer Singh and a group of stand-up comedians.

"I have not seen the entire roast but I have heard about it and I have seen 2-3 clips of it. I was deeply affected by that. I scolded them (Karan and Arjun) and said 'I don't find it funny'. I personally have a problem with it.

"When the roast happened, I happened to be at a place where Karan and Arjun came and told us that we did this roast. I was deeply affected by that. I was most disappointed in what I was hearing. I felt it was a very violent event. Violence is not only physical, it can be verbal and emotional too. When you insult someone, you perpetuate violence," Aamir told students at an event on Monday.

The roast has sparked many controversies and an FIR has been filed against Karan Johar, Arjun Kapoor and Ranveer Singh.

Aamir, 49, said if they have broken any law they should face the consequences but there should be no "witch-hunting" against them.


"Have they broken a law or have they not, I am not going into that technicality. If they have broken a law, they should face the consequences like you and I. The law is for all of us. If they haven't broken the law they should have gone scot-free. I believe that the law should take its course," he said.
The actor believes that the creative people should shoulder some responsibility.
"I am not impressed by a bad language. Commenting on somebody's skin tone or sexuality and making a joke on that, I don't find it funny at all. I personally have a problem with what they have done and therefore, I am not seeing the show," Aamir said while replying to students at the Youth for Governance 2015 event.
The actor in the past had produced
Delhi Belly
, a movie which had a lot of "expletives" but he said he had informed people that it was meant for adults only.