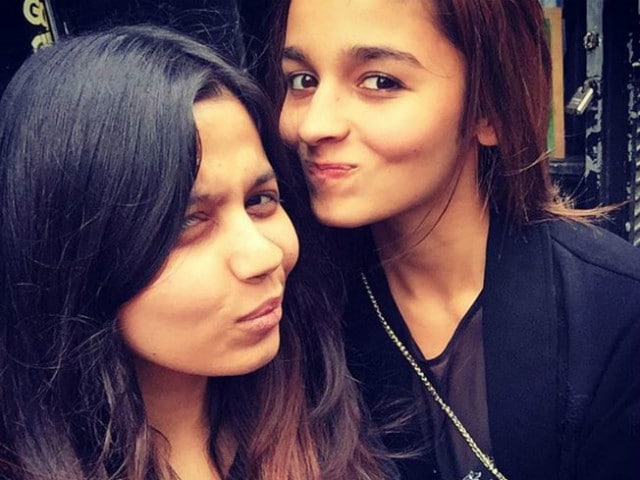 Mumbai:
Actress Alia Bhatt, daughter of Mahesh Bhatt, said that a film based on the life of the veteran filmmaker's daughters will make for an interesting and "great story" with a mix of drama and comedy.
"If there was to be a movie of Bhatts, it would be a great story. We three sisters - me, Shaheen, Pooja - are very dynamic and completely different personalities, so when combined together, it would be very interesting. The genre of the movie would be 'dramedy'," Alia said in a statement. (Also Read:
Alia Bhatt, Described by Her Sister Shaheen
)
The actress, who is looking forward to the release of
Kapoor And Sons
, opened up about her family on TV show
Yaar Mera Superstar
.
She shared that her family believes in expressing themselves uninhibitedly.
The
Highway
actress shared: "We talk very loudly, we are expressive and opinionated. If we are having a conversation, it will go through many tones - happiness, laughter. The conversation goes up and down and so in that sense, we are completely schizophrenic. But at the same time we are very supportive about each other and passionate too. If anyone has a problem, the other person will immediately land to help."
After a not-so-
shaandaar
response to her last release, the actress is hoping to hit the jackpot with
Kapoor And Sons
, which also stars Sidharth Malhotra, Fawad Khan and Rishi Kapoor. It releases on March 18.