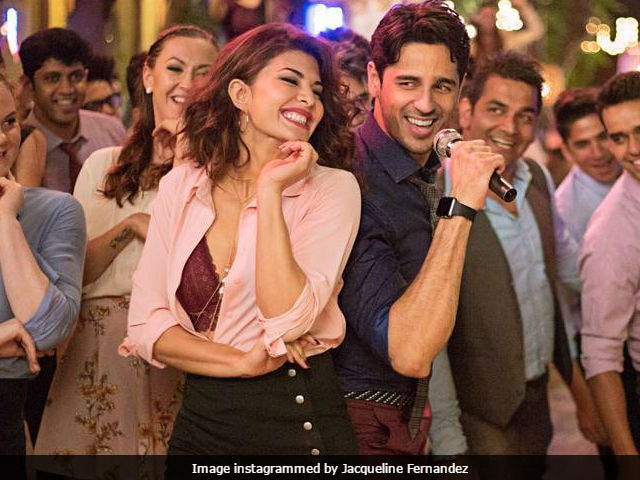 Cast: Sidharth Malhotra, Jacqueline Fernandez, Darshan Kumar, Suniel Shetty, Supriya Pilgaonkar, Rajit Kapur
Director: Raj Nidimoru and Krishna DK
Rating: 2 Stars

Here we go again: same s#*t, different Friday, as one would bemoan in the US of A. Raj and DK's A Gentleman: Sundar. Susheel. Risky is yet another film that believes that a patina of gloss is all that is needed in order to paper over mounds of dross. The director duo, known for the kind of quirky sensibility that made Shor in the City and Go Goa Gone watchable, do not scrimp on stylistic flourishes and visual flair in this smartly packaged action-packed rom-com send-up. Sadly, the film eventually falls way short of skirting around its jagged edges.

Male lead Sidharth Malhotra is a handsome lad with strong screen presence. There is hardly a sequence in the film when the actor isn't on the screen. That is a tough ask. If only Malhotra possessed the histrionic subtleties to pull off the role of a highly trained killer who dreams of happy domesticity - a steady job, a comfortable home, a pretty garden and a family swanky car, all achieved through strictly honest means - A Gentleman would have sparkled a great deal more.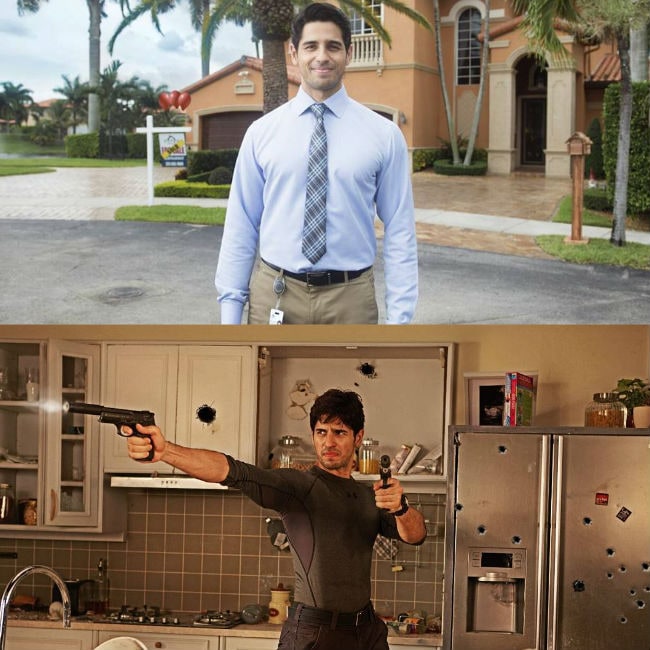 What stands out in bold relief at end of the 132-minute film is leading man's failure to convey the distinction between being Mr. Nice Guy (Gaurav, in corporate attire) and living the thug life (Rishi, with a hint of a beard), the two separate personas that he inhabits. The fault isn't of course entirely his: the screenplay is far too frisky and frothy to be able work on the body language nuances of the male protagonist as he moves back and forth between his two contradictory identities.

Gaurav gets all that his heart desires - he lands a cushy job in a Miami firm, makes good friends, moves into a swanky house and buys a minivan large enough to accommodate a full family. There is a girl, too, in his life - Kavya, who works in the same company, and Gaurav get along like a house on fire although the woman dreads the thought of a formal marriage proposal.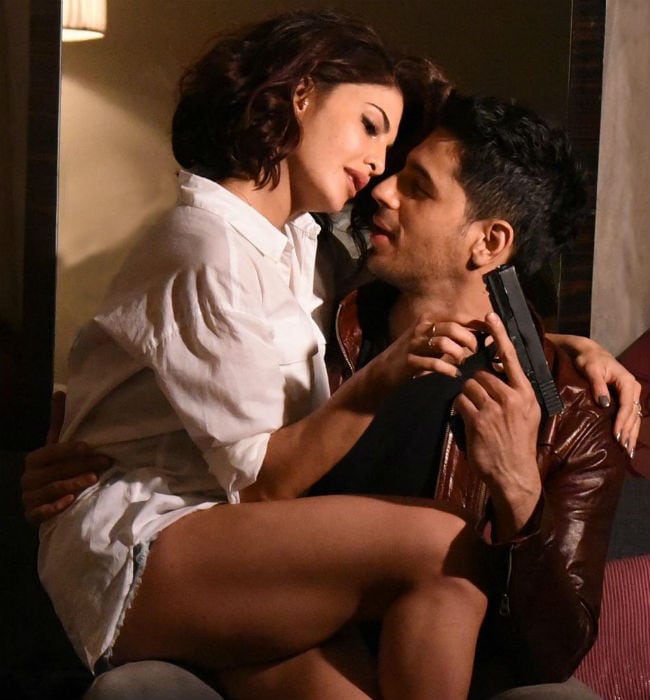 Amid long, noisy chases, occasional explosions and flamboyant actions scenes, the lead actor plays a member of a shady spy ring, Unit X, set up by a special task force of the National Security Council. It is meant to work for the nation, but its head, a man addressed by his team as Colonel (Sunil Shetty in a special appearance). The actor, coming off a long hiatus, is called upon to ooze menace.

Rishi, Unit X's best undercover agent, is assailed by a sense of guilt when he sees innocent civilians being sacrificed as collateral damage. He reaches a point when he feels he has had enough and announces his decision to bail out of the gang of mercenaries. But that is easier said than done.

The commander and his henchmen, one of whom is the steely Yaqub, played by the sharp and effective Darshan Kumar, go after Rishi with murderous intent because he knows too much for their comfort. He is in possession of a hard disk that Colonel sees as a ticking time bomb. Rishi is now Gaurav and wants no trouble to destroy his neat and peaceful idyll because neither Kavya nor his other office mates know who he really is.


The result is a violent cat-and-mouse game him and his former accomplices that quickly sinks into dreary monotony that is sought to be leavened by all manner of stunts designed to keep fatigue away. It is all in vain. They only add to the drudgery. Overkill is never a good idea - that is the principal adage
A Gentleman
proves at every turn.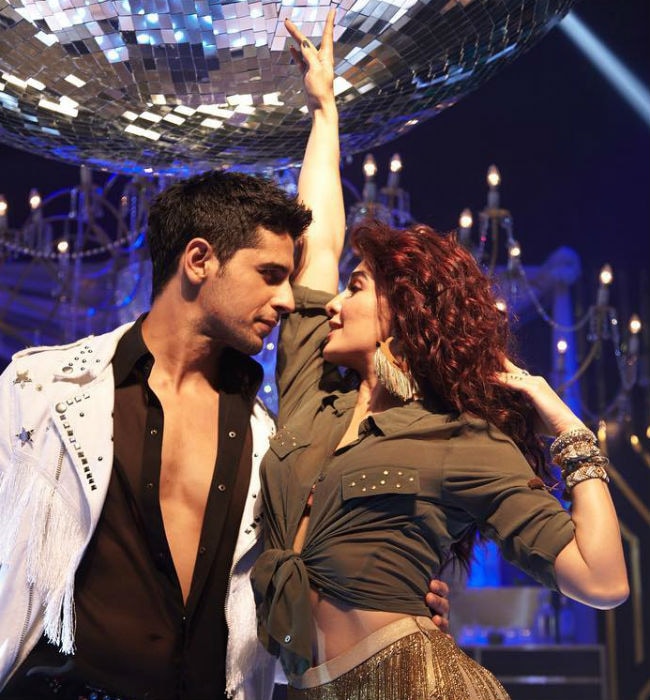 The screenplay is peppered with scenes of romantic banter between the lead pair and ominous confrontations between the hero and his pursuers. The hero, in both avatars, delivers witty lines without batting an eyelid and the heroine responds in kind and then some. But despite the footage that Jacqueline Fernandez gets, the character she essays does not evolve into a woman of substantial significance. Not to be left behind, the baddies too attempt to don comic cloaks. Unfortunately, the all-round cheerfulness is to no avail: it cannot brighten up a pretty but rather dull film.

Not that there is any dearth of effort. Thrown into the tale is a gauche colleague of Gaurav's, Dikshit (Hussain Dalal), who is mighty peeved at how the Americans pronounce his name. The script also accords some space to a defence secretary for whom the spies plan a honey trap only to discover that he is gay.



When the non-committal heroine's parents (Rajit Kapur and Supriya Pilgaonkar) come calling, and the over-zealous mom goes overboard trying to talk the hero into seeking her daughter's hand while the young man and his friend struggle to hide the body of a man who has just been shot dead, stray moments of hilarity are created.

The fact that much of the film has been shot in Miami gives the directors the opportunity to dress up the visuals when the action moves outdoors. Indoors, however, the shootouts and the hand-to-hand combats are predictable set pieces designed to leave a trail of destruction, the worst of which is the havoc that the goons wreak on the Pottery Barn furniture and Crate and Barrel decor in Gaurav's well-appointed living room.


The rubble that bust-ups result in resemble the film as a whole. It is pretty while it lasts, but strangely bland overall.
A Gentleman
is a pileup of little ideas gone haywire. They could have done with more breathing room.
Style over substance: that's the story of
A Gentleman
. Strictly for Sid Malhotra fans.