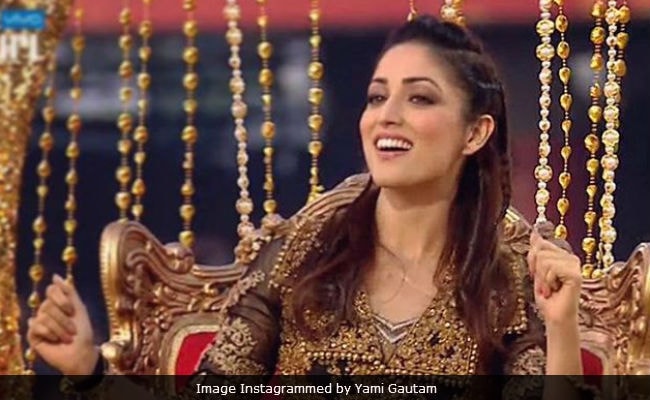 Highlights
Yami Gautam spoke about her choice of projects
"Costume drama or a dance-based movie," said Yami Gautam
Yami Gautam featured in Kaabil
Mumbai:
After the success of Kaabil, actress Yami Gautam says
that she wants to explore the world of costume drama or be a part of a dance-based movie. Asked about the kind of projects she is looking for, Yami told IANS in an email: "Costume drama or a dance-based movie." The actress, who got associated with Quaker Oats to talk about the importance of consuming a healthy breakfast through a live Facebook session, is willing to change her physical appearance as long as a project is convincing enough. "It totally depends. It's not easy, but I cannot give a subjective answer to this question. But I feel if there is a role that I love and love the team, then I would take it as it comes," said the model turned actress.
Apart from her work, the
Sanam Re
actress is also known for being fit. She says she makes a "conscious effort to stay fit and feel good".
"The kind of profession I am in, and the active lifestyle we all lead, requires us to be on our toes all the time, which is why it becomes all the more important to maintain a healthy and balanced lifestyle. Keeping fit is not about a good core, or a good body, it is a lifestyle choice which reflects every day. It even translates to little things like good skin and hair, amongst others," Yami said.
What is her fitness regime?
"I do mostly functional training. I do very little weights. As I said, it always is an amalgamation of pure workout and your diet. It doesn't mean cutting down food. It means including more healthy stuff in your food, that gives you the right nutrition intake."
Yami feels each individual finds their own way to a healthy lifestyle.
"It's not always restricted to the gym. I dance, someone does yoga, someone goes cycling. I think any sort of physical activity and right food is very important. I think even right food doesn't mean it has to be bland and boring."
"Healthy food can be yum too. For instance, as part of Breakfasts of India, I cooked Dakshini Toast with Quaker Oats - a recipe that was healthy, tasty and easy to make. I truly believe you must enjoy what you are eating.
"Keep one day to indulge, I never call it a 'cheat day' because I feel you deserve it," the actress said.
(Except for the headline, this story has not been edited by NDTV staff and is published from a syndicated feed.)