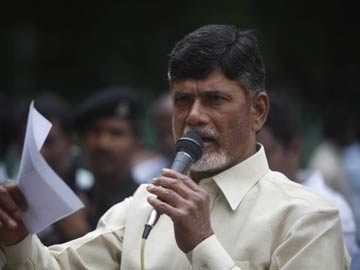 Hyderabad:
The Telangana unit of the Bharatiya Janata Party (BJP) said on Saturday that it would fight the April 30 Lok Sabha and Assembly elections alone, indicating that no agreement has so far been possible with the Telugu Desam Party or TDP on seat-sharing.
The decision was taken after a meeting of an election committee of the Telangana BJP which was attended by national spokesperson Prakash Javadekar. The party said they are preparing a full list of candidates for all the 119 assembly and 17 Lok Sabha seats in Telangana.
At the centre of this stalemate is the BJP's demand for 45 assembly and nine Lok Sabha seats in Telangana. The TDP, on the other hand, has reportedly agreed to allow the BJP 35 assembly and eight Lok Sabha seats.
"We have decided to go alone but if our central leadership wishes, they can have further talks with TDP for an alliance," said Telangana BJP president G Kishan Reddy.
In Seemandhra - the regions which will form the residuary state after bifurcation of Andhra Pradesh - the BJP has asked for at least 25 assembly and six Lok Sabha seats whereas the TDP is willing to give 10 assembly and three Lok Sabha seats.
Mr Reddy and the Telangana BJP have been against an alliance with the TDP since beginning since it supported the creation of the separate Telangana state. The TDP too is worried that there is anger against the BJP in Seemandhra for having supported the Telangana Bill.
The announcement is being viewed as toughening of stance and not yet a breakdown of talks or possibility of an alliance. The two parties would also be concerned that the announcement of a tie-up by the TDP and BJP may force the Congress and the Telangana Rashtra Samithi (TRS) to rethink on going it alone in the elections.