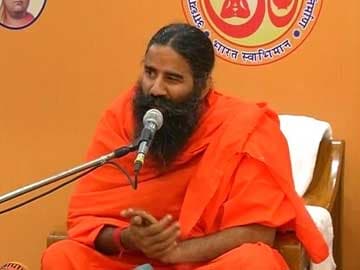 Amethi:
Yoga teacher Ramdev, who derided
Rahul Gandhi
saying he visited Dalit homes for "honeymoon and picnic", has been banned from holding a camp in the Congress leader's Amethi constituency in Uttar Pradesh.
Ramdev was to hold yoga camps on Wednesday and Thursday in Amethi. But the district administration has refused permission, saying he misuses these gatherings to make political speeches. Amethi goes to polls on May 7 in the eighth round of the staggered national election that ends on May 12. (
poll schedule
)
"Baba Ramdev had asked for permission for a Yoga camp. He held similar camps in Lucknow and Fatehpur but he gave political speeches. And you cannot mix yoga with political speeches, so we have not allowed it," said Jagatraj Tripathi, the district magistrate of Amethi.
Ramdev, who has declared his support for the BJP and its prime ministerial candidate
Narendra Modi
, has refuted the Congress' allegation that he has been campaigning for the BJP at his yoga camps. (read:
After Ramdev's honeymoon remark, Election Commission's fresh guidelines
)
Rahul Gandhi is contesting for the third time in Amethi, which has voted him to Parliament since he debuted in politics in 2004.
Ramdev faces two police complaints after he controversially said last week, "He (Rahul) goes to houses of Dalits for honeymoon and picnic. His mother told him that if he marries a foreigner, he won't become the PM. He does not want to marry an Indian girl. His mother wants him to first become PM and then marry a foreigner." (
read
)
The yoga teacher has been accused of insulting Dalits, and has been banned from holding programmes in Lucknow in UP, and Himachal Pradesh. (read:
Ramdev's meetings banned in Lucknow
)
He had earlier apologised for the comments, but yesterday, he defiantly said he was entitled to speak his mind, and Rahul Gandhi was using Dalits for photo-ops.