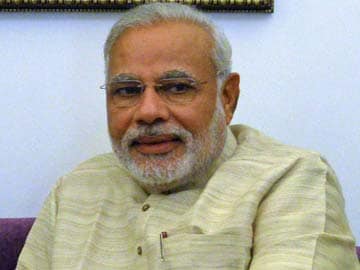 New Delhi:
Gujarat Bhawan - a kilometre away from the Prime Minister's residence at 7 Race Course Road where
Narendra Modi
will soon live - is the hub of intense political activity. Mr Modi is holding multiple meetings here as he finalises names for his cabinet.
There has been fierce speculation on who will get top posts in his government, but Mr Modi and his core team have played their cards close and are expected to continue doing so until a meeting tomorrow of the BJP's lawmakers. At that meeting the party's 282 new Lok Sabha MPs will elect Mr Modi as their leader and he will then stake claim to form government. (
Full Coverage: Elections 2014
)
The date of Mr Modi's swearing in ceremony is yet to be announced and it is not clear yet if he will be sworn in alone or along with some ministers.
Yesterday, Mr Modi met many BJP leaders from different states at the Gujarat Bhawan where he is staying in Delhi. He stepped out to visit veteran leader LK Advani, with whom he talked for about 40 minutes and then later, Murli Manohar Joshi.
Mr Modi has to finalise what roles these leaders and Sushma Swaraj, all of them not seen as close to him, will play in his government. Mr Advani is reportedly keen on the Lok Sabha Speaker's post as that position does not report to the PM, sources said. Ms Swaraj is said to be in line for an important Cabinet berth.
Other meetings were simultaneously held in different parts of the capital all through Sunday. Top leaders visited the Delhi office of the Rashtriya Swayamsevak Sangh or RSS, the party's ideological mentor and met the Sangh's second-in-command Bhaiyyaji Joshi.
The RSS, known to influence key decisions in the BJP, has issued an emphatic statement that it will play no role in deciding on Mr Modi's cabinet. "Sangh didn't give guideline to anyone. BJP set an agenda which nation accepted, they will decide how to take nation forward. Sangh isn't a remote control nor is it a political organization," said RSS Spokesperson Ram Madhav.
"It is a routine meeting... don't know why there is so much of talk about it," said Mr Naidu.