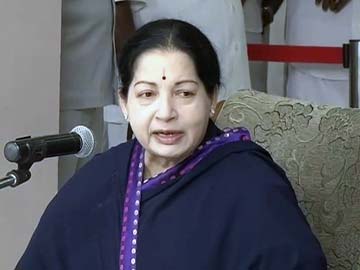 Chennai:
Tamil Nadu Chief Minister J Jayalalithaa has been asked to appear in a Chennai court on April 3 to face criminal charges for not filing her income tax returns 20 years ago.
In January, the Supreme Court ruled that the 66-year-old politician along with her close associate N Sasikala would be prosecuted for not filing returns for the financial year 1993-94. The Supreme Court said their trial should be completed within four months. The top court rejected her lawyers' contention that because she had no taxable income for the year in question, there is no basis for allegations of tax evasion.
The chief minister has been summoned to court in April to formally hear the charges against her.
If her lawyers do not manage to get her an exemption, the appearance will be an embarrassment at a time when Jayalalithaa is campaigning for the national election. Tamil Nadu votes for its 39 parliamentary seats on April 24. In rallies across the state, Jayalalithaa has been deriding the main opposition party, the DMK, for deep-rooted corruption.