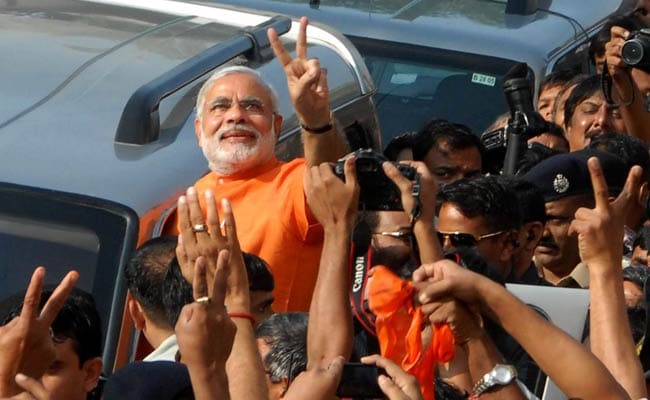 New Delhi:
Uttar Pradesh, India's most populous and politically vital state, offered early signs that Narendra Modi's BJP would form the next government in Delhi.
The BJP is set to win 73 of 80 seats, its biggest ever haul in the state, which has powered its national tally of over 280 seats. The party had won only 10 seats in UP in the previous Lok Sabha polls, but is now set to cross its best ever tally of 57 in 1998.
"Seven seats have gone to the Congress and Samajwadi Party, only for parivaar (family), but the rest we will win," said Mr Modi' close aide Amit Shah, who has been credited with the BJP's UP triumph.
The results confirmed the popular belief - the route to Delhi runs via UP.
Mr Modi won in Varanasi over his nearest rival, Aam Aadmi Party chief Arvind Kejriwal, and Congress vice president Rahul Gandhi was leading in Amethi.
But only one of them had cause for celebrations.
Both the Samajwadi Party, which rules UP, and Mayawati's Bahujan Samaj Party confronted their worst ever performance in recent times.
Amit Shah had 11 months to work the state and reverse the party's fortune.
He scripted the UP turnaround with a strategy based on the state's historical electoral dynamics like the caste and religion factor, and also Mr Modi's candidature in Varanasi, a masterstroke that helped the party corner votes not just in eastern Uttar Pradesh and neighbouring Bihar.
"50 plus," Mr Shah had promised some weeks ago.
With Narendra Modi set to become India's next prime minister, the controversial Mr Shah is likely to be the man to watch out for.