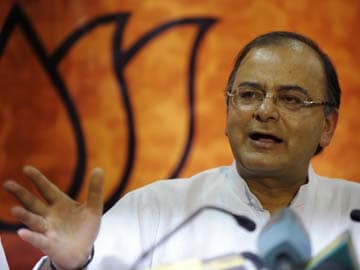 Amritsar:
There is one dark cloud in the BJP's largely blue sky today - strategist and top leader
Arun Jaitley
has lost his first parliamentary election from Amritsar.
Mr Jaitley is very close to
Narendra Modi
, the man who will be India's next Prime Minister, and is expected to be an important minister in his cabinet. (
India with Narendra Modi. BJP Clears 272 On Its Own
)
He was beaten in Amritsar, Punjab, by the Congress' Amarinder Singh, who attacked the BJP leader through the campaign as being an "outsider" who parachuted into the city of the Golden Temple. (
In Amritsar, it's Captain Amarinder vs BJP's Arun Jaitley
)
Mr Jaitley is a Rajya Sabha MP.
Amrinder Singh, a former Punjab Chief Minister brought into the battle by the Congress to take on Mr Jaitley, said a "disconnected" Shiromani Akali Dal leadership had "misled" the BJP leader into contesting from Amritsar.
The Shiromani Akali Dal or SAD is the BJP's partner in Punjab. The allies are set to win six seats, one more than they had won in 2009. The Congress is winning three.
The other big headline from Punjab in this election is Arvind Kejriwal's Aam Aadmi Party, which has won four of the 13 seats in the state. (
Not A Complete Loss for AAP
)