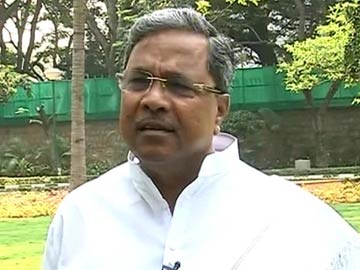 Bangalore:
In Karnataka, opinion polls predict a neck-and-neck battle between the BJP and the Congress, with each party likely to get 13 seats.
Regional strongman HD Deve Gowda's Janata Dal (Secular) or JD(S) may just get two seats. Mr Deve Gowda's son, Kumaraswamy, however told NDTV, he was expecting a good show at the hustings. (
Watch video
)
"My honest opinion, both (
Rahul Gandhi
and
Narendra Modi
) are not fit for the prime minister's post. With publicity, they are projecting themselves as saviours of the country's future," he said.
The state elects 28 parliamentarians. Earlier opinion polls had shown a lead for the BJP.
Chief Minister
K Siddaramaiah told NDTV
that BJP's prime ministerial candidate Narendra Modi doesn't have a major impact in the state and he is confident that the Congress will get 18-20 seats.
"In urban areas there is some impact but in rural areas there is no impact of Mr Modi. Rahul Gandhi is popular amongst youngsters, students," said Mr Siddaramaiah.
Former Karnataka Chief Minister BS Yeddyurappa remains confident that the BJP will win most seats from the state. (
Watch video
)
Mr Yeddyurappa, who had floated his own party in December 2012 after resigning as chief minister following his indictment by the Lokayukta for alleged corruption, returned to the BJP in January this year and is the party's candidate from Shimoga. (
India Votes: full coverage
)