New Delhi:
As India busy celebrating Diwali,
Google doodle celebrated
the birth anniversary of legendary India-origin astrophysicist Subrahmanyan Chandrasekhar today. S. Chandrasekhar or Chandra as he popularly known among his peers, was born in Lahore, in present day Pakistan, is remembered as a great astrophysicist who strongly influenced the later developments of our understanding of stellar objects, black holes, white dwarfs and his remarkable work on Newton's Principia. He won a Nobel Prize for Physics in 1983 "for his theoretical studies of the physical processes of importance to the structure and evolution of the stars".
"Chandra was a man of elegance and poise. His love for literature, arts and science made him unique amongst his peers," wrote Megha Prakash in a 2012 issue of Current Science.
With his feet on the ground, he reached for the stars. Remembering the Nobel prize winning astrophysicist, S.Chandrasekhar. #GoogleDoodlepic.twitter.com/zSFKr5iPho

— Google India (@GoogleIndia) October 19, 2017
S Chandrasekhar: 5 Things Students Should Know About A Great Astrophysicist
Here are some important things students should know about S. Chandrasekhar:
1. 'Oh God, may I be like Newton!'
According to his brother S Balakrishnan, as a schoolboy, S Chandrasekhar used to go to the beach alone, and pray:
'Oh God, may I be like Newton!'
S Chandrasekhar always wanted to be like Isaac Newton, an English mathematician, astronomer, and physicist who is widely recognised as one of the most influential scientists of all time and a key figure in the scientific revolution.
2. Nobel Prize
S Chandrasekhar won the Physics Nobel Prize in 1983 along with William A. Fowler. Here is what the Nobel Prize Selection Commitee said about his fete:
"Stars in the universe form from clouds of gas and dust. When these clouds are pulled together by gravitational force, energy is released in the form of heat. And when a high enough temperature is reached, reactions among the atomic nuclei in the star's interior begin. Beginning in the 1930s, Subramanyan Chandrasekhar formulated theories for the development that stars subsequently undergo. He showed that when the hydrogen fuel of stars of a certain size begins to run out, it collapses into a compact, brilliant star known as a white dwarf."
According to reports, S Chandrasekhar accepted this honor, but was upset the Nobel citation mentioned only his earliest work, seeing it as a denigration of a lifetime's achievement.
Remembering Subrahmanyan Chandrasekhar on his #Birthday. The @chandraxray Observatory is named for the Nobel Prize-winning astrophysicist. pic.twitter.com/4S6jkssj1N

— NASA History Office (@NASAhistory) October 19, 2017
3. S Chandrasekhar quotes Tagore in at the Nobel Foundation
S Chandrashekhar quoted the above beautiful prose of Tagore in his address at the Nobel Foundation:
'Where the mind is without fear and the head is held high;
Where knowledge is free;
Where words come out from the depth of truth;
Where tireless striving stretches its arms towards perfection;
Where the clear stream of reason has not lost its way into the dreary desert sand of dead habit;
into the heaven of freedom, Let me awake.'
Today's Google doodle celebrates Subrahmanyan Chandrasekhar's birthday. He worked out the maximum mass of a white dwarf when he was just 19! pic.twitter.com/A2my6tqkNF

— ★ Colin Stuart ★ (@skyponderer) October 19, 2017
4. S Chandrasekhar and CV Raman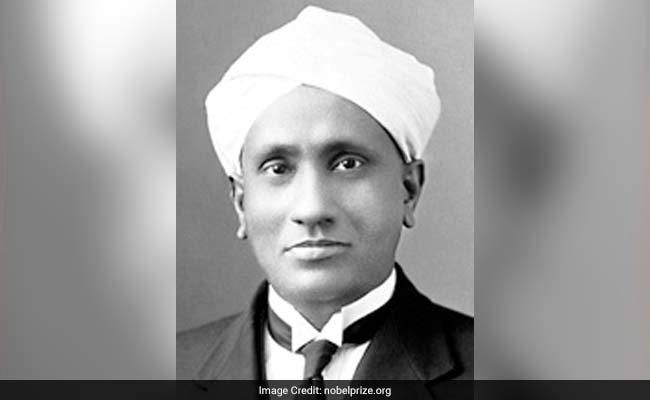 S Chandrasekhar was the nephew of Sir CV Raman
S Chandrasekhar was the nephew of Sir Chandrasekhara Venkata Raman or CV Raman, who was awarded the Nobel Prize for Physics in 1930.
CV Raman carried out ground-breaking work in the field of light scattering, the phenomenon subsequently known as Raman Scattering which earned him the Nobel Prize.
Happy Subrahmanyan Chandrasekhar day (b. Oct 19, 1910); astrophysicist who shared 1983 Nobel Prize for work on late stages of massive stars

— Praveen Swami (@praveenswami) October 19, 2017
5. Education
S Chandrasekhar studied at Presidency College, Madras and the University of Cambridge.
S Chandrasekhar won a Government of India scholarship and entered Cambridge University in England to work on his doctorate.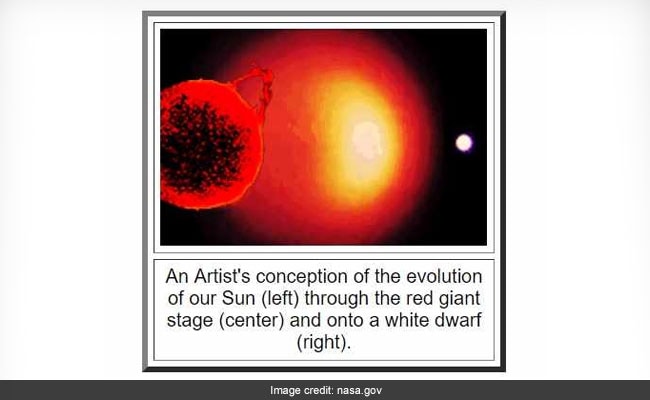 A white dwarf is what stars like the Sun become after they have exhausted their nuclear fuel.
"As he sailed from India to England, he thought a lot about the death of stars. Using Einstein's theory of relativity, he calculated that stars of a certain mass should not become white dwarfs when they died; he believed that they should keep on collapsing. He put aside this work, earned his doctorate in 1934, and only later actively returned to his theory," says NASA website.
(This article was first published on October 19, 2017 and was updated several times thereafter)
Click here for more
Education News