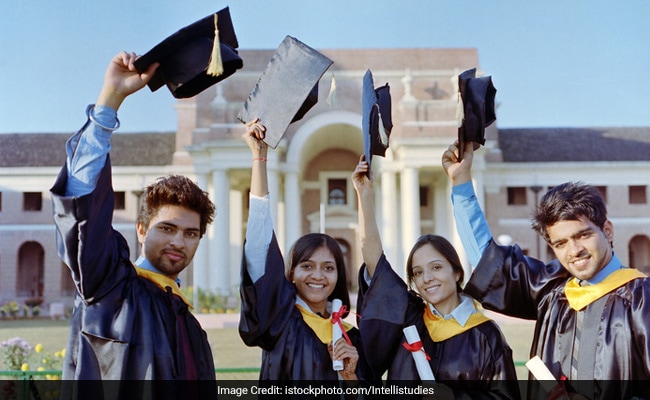 New Delhi:
In a press release, the Ministry of Human Resource Development (MHRD) informed that the Gross Enrolment Ratio (GER) for Higher Education in India increased to 24.5 percent during 2015-16. This is a positive step toward increasing the rate of literacy in the country. Only a decade ago, that is during the period 2004-5, the GER for higher education in India was only 10 percent. The ministry said that the quantum jump in GER over the last decade was an indication of improvement in registration of students in higher educational institutes.
What is GER?
Gross Enrolment Ratio or GER is the total enrolment in higher education as percentage of the population in 18-23 years age group.
Highlighting the efforts of government to improve the quality of higher education in India, the ministry said that several new institutes have been opened. Students are also provided scholarships under various government schemes and are provided with subsidy on student loans. Classrooms are being digitalized and institutes are using different Information and Communication Technology (ICT) applications to enhance classroom experience for students.
Central Government Initiatives to improve GER
The Central Government has launched various initiatives to improve the quality of education in institutes of higher education. The HRD ministry launched National Institute Ranking Framework (NIRF) in 2015. NIRF released its first ranking list in 2016 and is set to release the ranking list for 2017 in April this year.
In the Twelfth Five Year Plan a new scheme called Rashtriya Uchchatar Shiksha Abhiyan (RUSA) was launched. RUSA seeks to promote equity, access, and excellence in state higher education system. This scheme supports upgrading autonomous colleges to universities, clustering colleges to form a university, setting up of new professional colleges in unserved and underserved areas and providing grant to colleges and universities to help them improve their infrastructure.
Click here for more
Education News